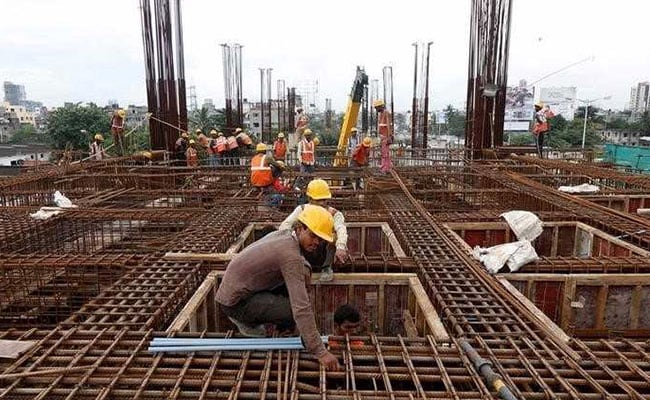 Highlights
Finance Minister Arun Jaitley to table Economic Survey 2018
Chief economic adviser Arvind Surbramanian to present highlights
CSO has projected economic growth at 6.5% in 2017-18
As the Budget session of Parliament commences Monday, the entire nation will be looking forward to the release of Economic Survey 2018 by Finance Minister Arun Jaitley, as a precursor to the Budget 2018-19, to be announced on Thursday. The Finance Ministry's Chief Economic Adviser, Arvind Surbramanian, started a web page wherein he has shared some details on the Survey, including the fact that he will address a press conference at 1:30 pm that will also be shared on YouTube at the same time. A flagship annual document of the Finance Ministry, Economic Survey reviews the developments of economy in the past 12 months. The survey also summarises the performance on major development programmes, while also highlighting the policy initiatives of the government.
Here are five things to know about Economic Survey 2018 to be tabled in Parliament today:
"Coming Monday, January 29 afternoon, this year's Economic Survey of India to be tabled in Parliament by Finance Minister Arun Jaitley," announced Mr Subramanian.

The Central Statistics Office's (CSO's) first advance estimates, released earlier this month, projected that India is likely to grow at 6.5 per cent in 2017-18, slower than the previous year's 7.1 per cent expansion, but a rebound in household spending and corporate investments held out hopes of rapid recovery.

The Economic Survey will be released around 15 months after demonetisation and is expected to entail an analytical review of its costs and benefits. Now the currency in circulation is over 95 per cent of October 2016 levels.

Mr Subramanian will present the highlights of the economic survey at a press conference at the national media centre at 1:30 pm.

Two years ago, the economic survey had coined a new acronym JAM ("jan dhan, aadhaar, and mobile"). The JAM agenda refers to the potential of tech-enabled cash transfers so as to allow the money to reach the hands of poor people directly without a scope of any pilferage.