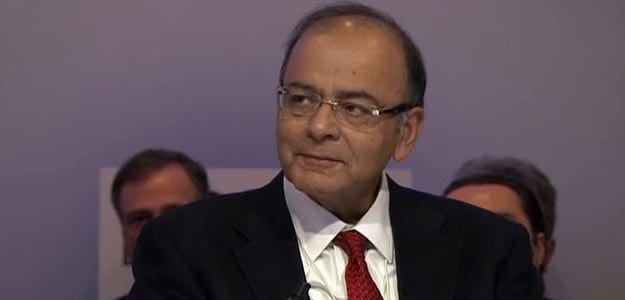 Finance Minister Arun Jaitley on Friday hinted at more spending cuts ahead of the Budget, which will be presented on February 28. Mr Jaitley said the government "does not want to live on borrowed money."
"The whole concept of spending beyond your means and leaving the next generation in debt to repay what we are overspending today is never prudent fiscal policy," the finance minister told a gathering of industrialists via video conferencing.
Mr Jaitley's announcement comes at a time when the country's fiscal deficit has already overshot the full-year target. The government had earlier ordered a 10 per cent cut in non-plan expenditure in October 2014. Spending cuts have been necessitated because of a sharp shortfall in revenue because of the slowdown in the economy.
In his first Budget, presented in July 2014, Mr Jaitley had vowed to narrow the fiscal deficit to 4.1 per cent of GDP.
India's high fiscal deficit has often been red flagged by foreign investors and rating agencies. In 2014, India's sovereign rating was downgraded because of high fiscal and current account deficit. While the current account deficit is now firmly under control because of a dramatic fall in oil prices, fiscal deficit continues to be high.
The three top rating agencies continue to place India at the lowest rung of investment grade for its debt.
Mr Jaitley is expected to slash fiscal deficit target to 3 per cent of GDP within two years despite top aides' advice to revive the economy with more infrastructure spending.
The government's top two economic advisers, Arvind Panagariya and Arvind Subramanian, have both advocated loosening deficit targets to allow public spending on infrastructure to jumpstart economic growth.
Mr Jaitley, however, has said that he would like to stick to deficit commitments, while aiming to spend more to revive the economy.
"We have a roadmap to bring it (fiscal deficit) down a little below 3 percent over the next couple of years and then we intend to maintain it," he said at an event in Davos.
Power, energy, railways and ports will be high on priority for the government, Mr Jaitley said on Friday, hinting at more public investment into these sectors.
The finance minister also hinted at a stable tax regime, saying that 'no unfair effort' will be made by states and the Centre to mop up revenues.
(With inputs from agencies)