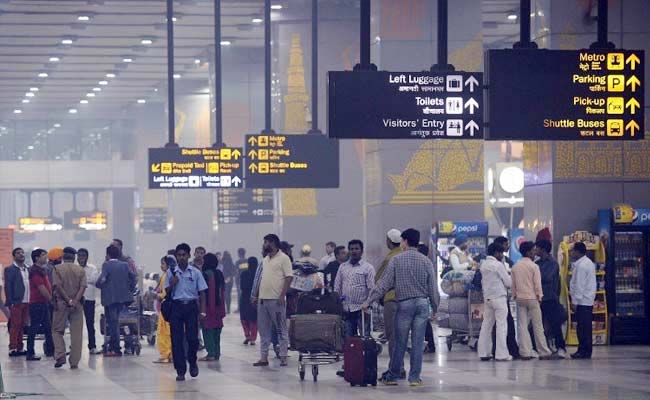 Corporate travel industry is already growing by leaps and bounds, however, the advent of blockchain technology and artificial intelligence (AI) is likely to give it another shot in the arm. It has been quite some time since the Indians started making online bookings following by virtual payments, but the automation and AI were not experimented considerably. In the next stage of automation of travel industry, the corporate travelers are expected to regularly interact with the chatbots for their travel-related queries. The metamorphosis might have some unpleasant implications for the industry's workforce, but would certainly positively alter the way people travel forever.
Role of Artificial Intelligence in corporate travel industry
Artificial Intelligence (AI) has become a game-changer for the travel industry. Artificial Intelligence (AI) is modernising travel by making it more customer-focused by improving the overall efficiency for hotels, airlines, and other travel providers. It is helping consumers in abridging travel arrangements and streamlining business processes. AI's impact on the travel industry is massive and it has the potential to transform business completely.
Chatbots (a computer system powered by AI that can carry on a conversation with a human) can be programmed and used for guiding business traveller towards a smoother, safer and hassle-free journey. They can provide assistance in areas as simple as booking a flight, issuing reminders/alerts, navigation assistance, upgrading a hotel room, guiding on travel options etc.

Role of Blockchain technology in corporate travel industry
Blockchain technology has the potential to transform the way people travel. Blockchain Technology is a concept that talks about new applications being developed in and around travel services. The process of booking a ticket is a block with all processes to be followed together forming a chain (which means blockchain). Blockchain Technology enables all stakeholders to map their individual processes as a block, thus allowing all stakeholders to create a chain that maps a traveller's journey from starting point (i.e., travel booking) to the end point (expense claims settlement).
This blockchain is mapped on a cloud platform accessible to all stakeholders (with access for each stakeholder restricted to their respective processes or blocks). It enhances transparency and helps identify potential disruptions in a traveller's journey whether flight disruptions/delays, safety, payments etc.

Other factors affecting corporate travel industry
According to a report titled 'The Digi-Smart Indian Business Traveller' released by KPMG and FCM Travel Solutions, the Indian subsidiary of Flight Centre Travel Group (FCTG), there are certain other factors that control corporate travel industry of the country. Self-Booking Tool (SBT) is a crucial tool used for end-to-end travel management - right from booking to claiming settlements. The emergence of service providers such as Uber, Airbnb, Ola and others have also brought about an emerging service provider in business travel. Key data and analytics is another technology that addresses the issue of analysing travel spends and behaviour to enable greater visibility over individual traveller and overall travel spends.
According to Global Business Travel Association (GBTA), India is the world's fastest growing corporate travel industry. Country's corporate travel is briskly evolving and technology is transfiguring travel by maximising efficiencies, refining experience and cumulative choice making.
"Digital technology today is rapidly growing. Rapid penetration of smart phones, Near Field Communication, in flight WI-FI, faster networks and many such advances are only accelerating the penetration of technology into every aspect of travel. Self-booking tools, travel analytics, Artificial Intelligence and sharing economy services are not only here to stay but hold myriad and exciting possibilities for the future", Rakshit Desai, Managing Director, FCM Travel Solutions said.