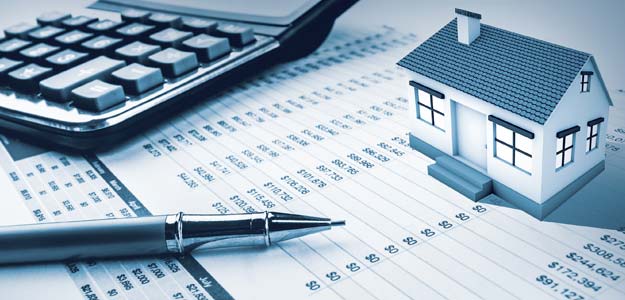 Opting for a home loan could be considered one of the most important financial decisions one makes. It helps create an asset which is dearest to many - a home! So, how does one ensure that he/she bags the best deal on home loans?
Taking a home loan is a life-changing event for many of us. It is a long-term commitment and requires planning, discipline and a change in lifestyle to suit the new financial equation after equated monthly instalment (EMI) payments. So, before one signs up for all of that, it is indeed wise to take out some time to decide on it by evaluating the options available and choosing the best one.
Here are some things to remember before applying for a home loan:
1) Let the CIBIL score negotiate
Lending is serious business and clients with good track record are always welcome. Banks look at CIBIL reports to evaluate potential borrowers. One should start working on the CIBIL report as soon as it becomes clear that he/she would be required to apply for a home loan in the near future. This could be done by ensuring timely repayment and zero defaults, steering clear of additional credit and clearing all balance payments, and, most importantly, by ensuring that the report captures and reflects the same.
2) Resolve those conflicts
It is not uncommon to have pending credit issues, especially with credit cards. There are times when both parties do not agree, keeping the credit card issue pending. While the amount may be small, it could still reflect on the CIBIL report. The issue is often ignored after some time due to disagreement. The right thing to do under such as scenario is to approach the lender and understand the problem. Most lenders are always willing to resolve these conflicts and close pending issues. One should make sure that he/she reaches a conclusion by finding a solution. With no conflicts on the report, one can negotiate better for loan rates.
3) Dig deep in own pocket
Loans are easily available these days. The lending market is highly competitive and lenders are actively seeking good borrowers. But one shouldn't let his/her eligibility amount decide how much credit he/she wants to avail. One must remember that every rupee borrowed comes with an interest charge. So, one must put those savings to good use and check with other personal sources for money. Once this large chunk of money has been arranged, it should be used for the down payment. This is good credit behavior. Lenders appreciate borrowers with financial discipline and may offer a better rate! Either way this will reduce one's interest burden in the future.
4) Loans are not forever
Deciding the tenure of the home loan is critical. Stretching it over decade means one is willing to carry the burden that much longer while on the other hand, reducing the tenure will result in a rise in the EMI amount. Prima facie, the second option might seem hard-hitting but eventually the total interest amount one would repay over the term of the loan could be considerably lower. So, basically the lowest rate does not always mean the best deal. Check on the tenure and do the math.
5) Shop to save
Most borrowers get into a comfort zone with their regular banker. However, to get the best deal it is important to shop around in the market. One must check what other lenders have to offer and discuss the same with one's bank. Most banks could match up to the offer over losing a client. Also, one must evaluate home loan deal every year. If moving the loan to a new lender is going to help financial goals, then one must go for it.
The best deals are bagged by borrowers who are aware and smart. It's all about good credit behavior and financial discipline. Those following these points can be rest assured that they have a good deal for themselves. Finally, one must go for it confidently and make the dream of owning a home come true!
Disclaimer: All information in this article has been provided by Creditvidya.com and NDTV Profit is not responsible for the accuracy and completeness of the same.