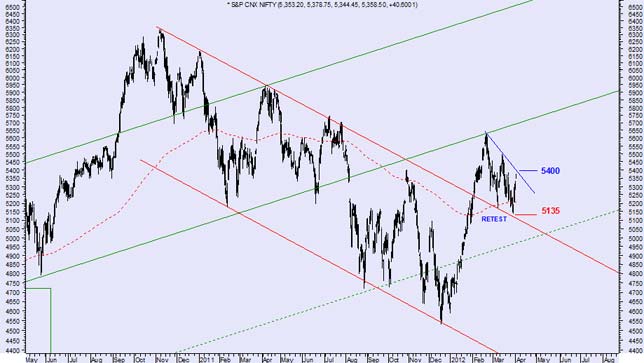 Highlights
If you missed our coverage, here are the top ten stories of the day
San Francisco/New York:
Apple shares set a record high on Tuesday after Piper Jaffray, another securities firm, supported Topeka Capital Market's assertion that the stock should breach $1,000 in a year or two, propelled by emerging markets growth and new products that could include a revolutionary TV set.
Piper Jaffray senior research analyst Gene Munster, a longstanding bull on the world's most valuable company, joined Topeka analyst Brian White in predicting a run to $1,000 - but by 2014, versus White's timeframe of around 2013. That would make Apple the world's first trillion-dollar company.
On Monday, White ignited debate on online forums by publishing a report predicting Apple's shares are set to rocket to $1,001 within the next 12 months as it branches into new markets and expands its footprint in China.
Raising Apple's stock price targets has become something of a game on Wall Street as the value has doubled in 2011 alone, driven by a track record of shattering earnings and revenue expectations and sales estimates on the iPad and iPhone.
The company's newest tablet sold 3 million units in its first weekend in March.
"Shares can reach $1,000 based on our belief Apple will continue to win in global mobile devices," Munster, who is maintaining a shorter-term, formal target of $910, said in his Tuesday report.
Apple has in past years persistently defied Wall Street's most bullish expectations, armed with an array of products that have shaken up the music, media and technology industries.
Apple shares set an intraday peak of $632.21, before closing up 1.7 percent at $629.32 on Nasdaq.
"Driven by an ever expanding portfolio of innovative products, a growing integrated digital grid, unmatched aesthetics and a brand that is able to touch the soul of consumers of all backgrounds, Apple fever is spreading like a wildfire around the world and we see no end in sight to this trend," White wrote in an April 2 note initiating coverage of Apple.
White, formerly of Ticonderoga Securities, noted that the latest version of Apple TV - a box used to stream online video - with a refined user interface, could be a prelude to "a full blown TV" over the next year from the company. The new product is expected to revolutionize the way content is distributed into living rooms, similar to the way Apple's iTunes has changed music delivery, analysts said.
Many observers had once cast doubts that Apple's stock could even hit $500 and $600. Today, its median price target stands at slightly below $700, according to Thomson Reuters data.
(Copyright @ Thomson-Reuters 2012)