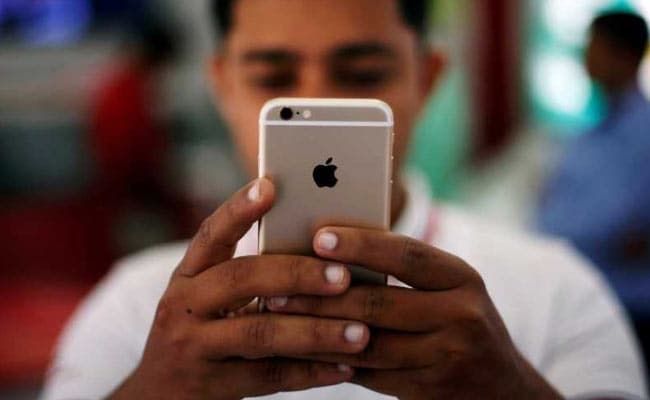 Apple CEO Tim Cook on Sunday highlighted the economic impact the company is having on India in a meeting with Prime Minister Narendra Modi as the iPhone maker seeks deeper access to the world's third-largest smartphone market behind the United States and China. Mr Cook met with PM Modi at a business summit in Washington at a time when Apple Inc is targeting the nascent Indian market as a revenue source after its sales in China slipped.
Apple has asked Indian government officials for a range of tax and policy changes to help build out its iPhone assembly work in the country. It is seeking permission to open its own retail stores in India where it currently sells iPhones through resellers.
In his meeting with PM Modi, Mr Cook disclosed that Apple expected its Indian operations to be run completely from renewable energy within the next six months, according to a person familiar with the discussion.
Mr Cook reiterated that Apple had generated 740,000 jobs in India through its so-called "app economy" and Indian developers had created nearly 100,000 apps for the App Store, the person said.
PM Modi talked with Mr Cook and other US corporate leaders ahead of a meeting with President Donald Trump on Monday.
Apple, working with contract manufacturer Winstron, began assembling the iPhone SE in Bengaluru last month. Indian authorities have offered Apple tax concessions for the work with the requirement that more local components be used over time.
The company is looking to India after sales in the greater China region, once a major factor in Apple's rise, fell 14 per cent year over year to $10.7 billion in the most recent quarter.
Apple has not disclosed how much revenue it generates in India but said that sales grew by "strong double digits" there in the most recent quarter.
"We have a tonne of energy going into the country on a number of fronts," Mr Cook told analysts about Apple's efforts in India during the company's most recent earnings call. "We believe, particularly now that the 4G infrastructure is going in the country and it's continuing to be expanded, there is a huge opportunity for Apple there."
© Thomson Reuters 2017