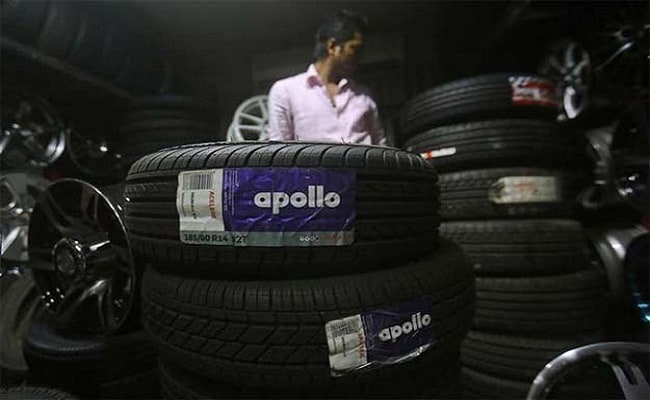 New Delhi: Apollo Tyres today reported a decline of 7.15 per cent in consolidated net profit at Rs 260.03 crore for the quarter ended September.

The company had posted a net profit of Rs 280.07 crore in the corresponding period a year ago, Apollo Tyres said in a BSE filing.

Its total income from operations was up 1.28 per cent to Rs 3,312.27 crore during the quarter under review as against Rs 3,270.39 crore in the same quarter last fiscal.

Its total expenses were up 3.04 per cent to Rs 2,979.69 crore as against Rs 2,891.55 crore.

In the first half of 2016-17, Apollo Tyres' consolidated net profit was up 1.80 per cent to Rs 574.73 crore as against Rs 564.56 crore in the year-ago period.


Its net sales in the first half of the current fiscal were up 7.79 per cent at Rs 6,876.81 crore as against Rs 6,379.41 crore in the same period last year.
Meanwhile, in a separate filing, Apollo Tyres informed that its board in a meeting held today considered and approved "execution of memorandum of understanding with government of Andhra Pradesh for land acquisition towards company's future needs".
Shares of Apollo Tyres closed 1.04 per cent lower at Rs 195.65 apiece on BSE.
(This story has not been edited by NDTV staff and is auto-generated from a syndicated feed.)