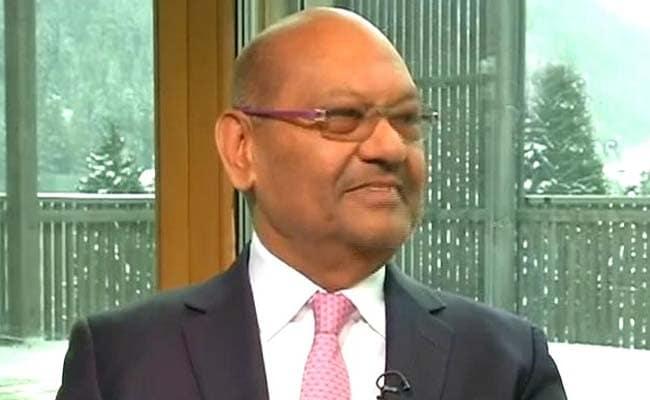 Johannesburg:
Metals-to-mining magnate Anil Agarwal has explained his decision to acquire a majority stake in international mining company Anglo American, a move that surprised analysts earlier this week.
"I like Anglo's entire balanced portfolio, both in South Africa and elsewhere. I believe Anglo has several world-class assets, including (diamond giant) De Beers," Agarwal told the weekly Sunday Times here amid speculation that he was planning a takeover bid after becoming the second largest shareholder in Anglo American.
Agarwal also said he did not favour any move to try to break Anglo American into South African and international arms as he believed the group's strength lay in both businesses.
What had attracted him to the company was its strategy, he said adding he believes the business had significant upside, especially as the team executed its business plan.
Agarwal's acquisition of shares worth $2.4 billion gives him a 12 per cent stake, just below that of South Africa's Public Investment Corporation, which has 13.5 per cent holding.
Analysts here said the purchase was surprising, considering that Agarwal had failed in a bid last year to merge his businesses with Anglo American, but there was no way of predicting what Agarwal's plans were.
An analyst who did not want to be named told the weekly that there were no or very limited synergies between Agarwal's Vedanta Resources and Anglo American.
"This is not the first time he has done this kind of move, but he will work it out. He is a very patient man. He does not rush. He will wait for an opportunity, so even if he will have to wait for one or two years before he gets what he wants, he will do it," the analyst said.
In a research report earlier in the week from HSBC, analysts David Plemming and Emma Townshend also suggested merger plans by Agarwal.
"We do believe that the intent is to seek some form of alliance or merger between Anglo American and Vedanta, ideally in a friendly way so as to avoid any massive price premia," the report quoted them as saying.
But because the two companies had different assets in different parts of the world, a merger was unlikely to be supported by Anglo American, the report added.
The Agarwal Family Trust, Volcan Investments, owns 69 per cent of London-listed Vedanta Resources, which has interests in aluminium, copper, iron ore and zinc through its companies Vedanta and Hindustan Zinc.
Anglo American, started in South African by Ernest Oppenheimer a century ago, has interests all over the world but has been struggling with its South African operations in recent years due to difficult operating environment challenges such as labour demands for higher wages as well as declining commodity prices globally.
(This story has not been edited by NDTV staff and is auto-generated from a syndicated feed.)