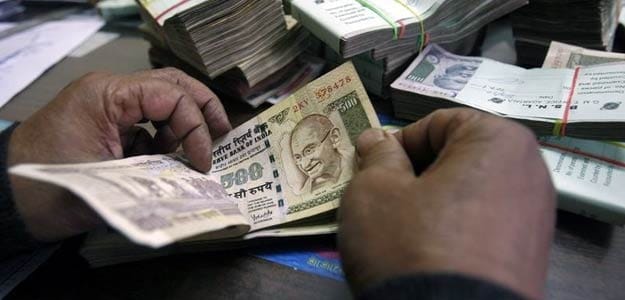 New Delhi: Indian companies have raised Rs 4,950 crore through initial public offers in the first half of the current fiscal, registering nearly 5-fold increase from the year-ago period.

According to a report by Prime Database, the April-September period, 2015-16, ended with mobilisation of Rs 4,950 crore through IPOs, with another Rs 12,916 crore raised through offer for sale mechanism (OFS).

This represents a near five-times increase from the same period of last fiscal in which only Rs 1,017 crore was mobilised through IPOs.

Significantly, there were 39 IPOs during the six-month period compared to 25 in the year-ago period. Of the 39, there were 12 main IPOs mobilising Rs 4,777 crore with the remaining 27 being SME IPOs raising Rs 173 crore.

The largest main board IPOs were of UFO Moviez (Rs 600 crore) and Navkar Corp (Rs 600 crore) while the biggest SME IPO was of Amrapali Fincap (Rs 40 crore).

"The high OFS amount is solely due to the government disinvestment programme with Rs 12,733 crore out of Rs 12,916 crore (or 99 per cent) being raised in the OFS of REC (Rs 1,610 cr), PFC (Rs 1,673 cr), DCIL (Rs 53 cr) and IOC (Rs 9,396 cr)," said Pranav Haldea, Managing Director, Prime Database.

He added that it is extremely positive to see action on the divestment front in the first half of the fiscal, a period where traditionally small amounts have been raised by the government in the last several years.


"This is the highest amount ever raised in the first half through government disinvestment, the next highest being Rs 4,035 crore raised in 2009-10," Haldea said.
Even though a general positive sentiment has prevailed in the market, we are yet to see large IPOs hitting the market. The pipeline though looks promising, he added.
At present, 19 companies planning to raise Rs 11,545 crore are holding SEBI approval and another 17 companies intending to raise Rs 6,795 crore have filed with SEBI and are awaiting approval.
In all, there were seven OFS (previous corresponding period 2015), which mobilised Rs 12,916 crore (previous year Rs 2,593 crore).
Only 16 per cent of the total amount raised in the first half (or Rs 2,918 crore) was through fresh capital, which typically goes into creation of productive assets.
The remaining Rs 14,949 crore was raised through offer for sale where the proceeds go to the sellers - government, promoters, venture funds and other investors and not to the company, the report said.