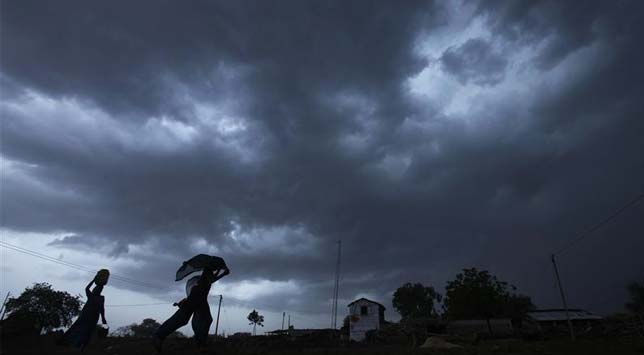 Highlights
In an exclusive interview to NDTV Profit's Vijay Iyer, D.K. Mehrotra, chairman, Life Insurance Corporation of India (LIC) talks about LIC's targets for investments in the equity market this coming year and what sectors are looking attractive to the insura
New Delhi:
As Maruti Suzuki, India's largest car manufacturer, deals with murder and huge riot at its Manesar plant, Gujarat chief minister Narendra Modi is travelling to Japan, where he is likely to meet Suzuki executives. Suzuki sources in Japan have confirmed that there is a proposed closed-door meeting between Mr Modi and a few senior Japanese businessmen over dinner.

The Gujarat chief minister is expected to pitch his state as home for Suzuki's biggest manufacturing plant. Maruti produces over 11 lakh cars per year and the Manesar plant accounts for a third of the total output.

In June, the Gujarat government had allocated around 700 acres for Maruti's proposed plant near Mehsana. Maruti had said it would invest Rs 4,000 crore to set up the new manufacturing facility in Gujarat by 2015-16.

Mr Modi's meeting with Suzuki officials in Tokyo assumes importance in the backdrop of the deadly riot at the company's factory in Manesar on Wednesday, which led to the biggest drop in share prices in almost two years on Thursday. Operations at the Manesar plant continue to be suspended because of investigations into the violence.
According to Maruti Suzuki sources, no production restoration is possible at Manesar as of now. A final decision on production restoration is likely to be taken this evening, sources added.

Maruti will be the latest in a series of car manufacturers if it decides to set up base in Gujarat. Earlier, Tata Motors chose Gujarat as the home to the world's cheapest car, Tata Nano. US auto giant Ford's India subsidiary is likely to build its second manufacturing unit right next to Tata Motors' Nano factory at Sanand.
Labour unrest at the factory, where the union has accused Maruti Suzuki of anti-worker and anti-union activities, cost the company more than $500 million (over Rs 2,500 crore) in lost production in 2011.

Analysts have told NDTV Profit that the move to shift to Gujarat is a good decision, but in the short term the company is unlikely to benefit from it. Ambareesh Baliga, chief operating officer of Way2Wealth said the move will be negative in the short term.


"It will take a long time to erase the negative impact on the company. Maruti is suffering a loss of Rs 60 crore per day on account of the strike. If the shutdown is any longer, it will be tough for the company to make a comeback. It makes sense to get out and re-evaluate till things get clearer," market analyst Prakash Diwan too said.
Shares in the company gained over 2 per cent in a weak market Friday. On Thursday, shares in Maruti, whose sales fell 11 per cent in the fiscal year to March, partly as a result of the protracted strikes, fell 8.9 per cent, their biggest daily percentage drop since July 26, 2010. Suzuki shares closed down 3.8 percent in Tokyo, at their lowest level since February 2009.

Japanese brokerage firm Nomura said in a note that it will take some time to start the production back again. In the interim, Maruti may shift the production of diesel cars to Gurgaon back again, it said.

Wednesday's trouble flared after a disciplinary incident against one employee. Company officials say workers began to attack senior management during discussions, while the union said its representatives were attacked first.


Human resources manager Awanish Kumar Dev was burned to death during the riot, and the Japanese manager of the factory was also attacked, the company said.
(With inputs from Reuters and PTI)