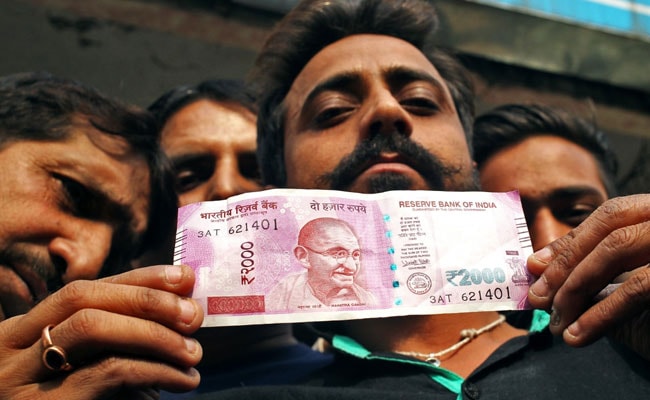 Highlights
Dollar's strength continued to pressure rupee
The dollar has been on a tear since Trump's shock election victory
Selling of domestic equities by foreign investors also weighed on rupee
The rupee fell on Monday, continuing its recent selloff against the dollar. At the lowest point, the rupee fell to 68.27, before closing 3 paise lower at 68.16. The Sensex also fell nearly 400 points, putting pressure on the rupee.
Here are 10 updates: 1)
The rupee has been hurt by twin forces of selloff of Indian stocks by foreign investors and the dollar's broad rise against other global currencies.
2)
Foreign investors have sold Indian equities worth over Rs 9,000 crore so far this month, triggering a sharp selloff in Indian stock markets. The note ban also has hurt the domestic market sentiment.
3)
Analysts expect the weakness in the rupee to continue in the near term. TS Harihar, founder of HRBV Client Solutions, expects the rupee to soon break its all-time lows of 68.85 hit in 2013. He sees the rupee eventually touching 70 against the US dollar. "This time around we could see the previous low getting breached decisively and the rupee could get closer to the 70 mark," he said.
4)
The dollar has been on a tear since Donald Trump's shock election victory, rallying to 14-year highs against a basket of six major global currencies.
5)
Trump's victory has fuelled expectations that inflation would rise in the US if the president-elect follows through on a pledge to spend big on infrastructure and cut tax.
6)
This has driven US bond yields sharply higher, making dollar assets attractive. This has led to a major repricing of assets, with investors rushing to buy US stocks and the dollar, while dumping bonds and emerging market assets.
7)
Strong US economic data has also fuelled expectations of a rate hike from US Federal Reserve next month.
8)
Data released last week showed consumer prices in the US recorded their biggest lift in six months in October and housing starts surged to a more than nine-year high.
9)
Federal Reserve Chair Janet Yellen last week signalled that the central bank was on track to raise interest rates in December.
10)
The Sensex plunged 385 points to settle at 25,765 and Nifty declined 145 points to settle at 7,929.