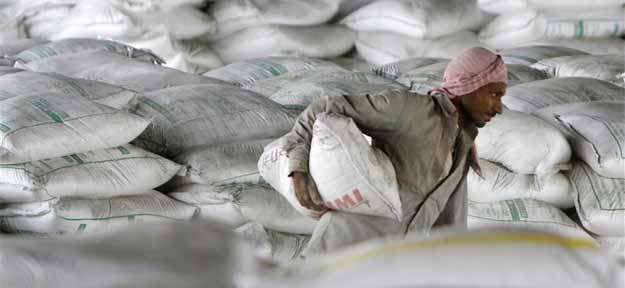 New Delhi
: Ambuja Cements on Wednesday reported a 66.53 per cent decline in net profit at Rs 109.96 crore for its fourth quarter that ended on December 31, 2015.
The company had posted a net profit of Rs 328.59 crore for the corresponding period a year ago.
Net sales of the cement maker declined to Rs 2,355.81 crore for the fourth quarter, as against Rs 2,378.97 crore in the corresponding period of the previous fiscal year, Ambuja Cements said in a regulatory filing.
The company follows January-December financial year.
For the year ended December 31, the company posted a net profit of Rs 807.88 crore, compared to Rs 1,486.50 crore in the previous year, down 45.65 per cent.
Shares in the company, on Wednesday, ended 1.22 per cent lower at Rs 195 apiece on the BSE, whose benchmark Sensex finished down 1.09 per cent.