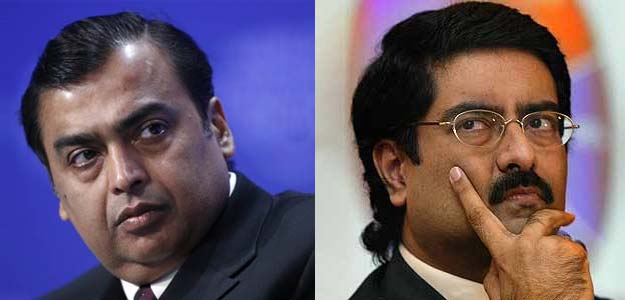 Energy-to-telecoms conglomerate Reliance Industries on Monday joined a list of companies applying to set up a banking network in India, under a new structure the government hopes will extend basic banking to millions.

Reliance Industries, controlled by India's richest man, Mukesh Ambani, said it would join forces with India's largest bank, State Bank of India if it is granted a licence to run a network of so-called payments banks.

These banks gather deposits and promote non-cash payments in a country that still largely depends on cash. But they will not lend.

Mobile phone carriers, retailers, prepaid payment card issuers were also among those allowed to apply for payment bank permits.

Top telecommunications carrier Bharti Airtel, which had previously said it would partner with Kotak Mahindra Bank, confirmed on Monday it had applied.

Among other phone carriers, Vodafone Group Plc's Indian arm also applied for a payments bank licence, people with direct knowledge said.

Aditya Birla Group's Idea Cellular, the third-biggest cellular carrier, also applied in a partnership with its top shareholder.


Future Group, one of India's biggest retailers, said separately it was also in line for a payments bank permit. Infrastructure lender IDFC Ltd, which was one of two companies granted bank permits last year, said it could pick up a small equity stake in Future's payments bank.
The aim is for payments banks to piggy-back on existing retail or other networks. "This creates an opportunity," Shinjini Kumar, an executive director at consultants PwC in Mumbai, said.
"It's more like what happened to telecoms or what happened to (fast-moving consumer goods) in the last 15-20 years: they cracked the code of catering to the masses."
The Reserve Bank of India handed out two permits for full-service banks last year in the first licensing process in a decade. This time it had called for applications for two categories: payments banks, aimed at the unbanked population, and small finance banks.
The Reserve Bank of India did not release a list of applicants or a timeline for responses.
Copyright: Thomson Reuters 2015