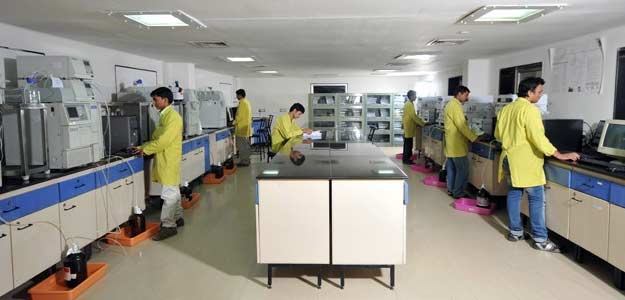 Mumbai: Alkem Laboratories has been accused by Germany's health regulator of fudging data on clinical trials of an antibiotic and brain disorder drug, becoming the third Indian firm to be scrutinised since 2014 for suspected manipulation of trial data.

The medicines are now being reviewed by the European Medicines Agency (EMA) on the recommendation of the German regulator, which inspected Alkem's Taloja plant in western India last March.

Alkem was found to have engaged in "intentional misrepresentation" of data and duplicated results of electrocardiogram (ECG) readings of patients in trials, the German regulator said in a notice sent to the EMA on March 24, 2016.

The notice and other information on the review dated April 1 was seen by Reuters on the EMA website on Friday. (http://bit.ly/1Vp9VgP)

In recent years, India's GVK Biosciences and Quest Lifesciences were found to have duplicated ECG data, resulting in the withdrawal of approvals for hundreds of drugs last year. (http://reut.rs/1SFyorM)

The EMA said it was assessing the "benefit-risk" of certain medicines that had received marketing approval based on trials conducted by Alkem between March 2013 and March 2015.

The drugs include the antibiotic cefuroxime and rulizole, used to treat the neurological disorder amyotrophic lateral sclerosis, sold both by Alkem and Slovenia's Krka, the EMA said. Alkem was conducting trials on the drugs for Krka.

The German regulator made Alkem aware of its findings on September 8, 2015, according to the notice.


Mumbai-based Alkem did not immediately reply to requests for comment on Friday. It said last month that UK regulator MHRA had inspected the Taloja plant and made eight observations.
Krka did not immediately respond to an email seeking comment.
The German regulator said Alkem's quality management system "neither avoided nor detected" the data manipulation. The regulator has urged the EMA, the medicines regulator for the European Union, to take necessary action and consider if impacted drugs need to be suspended or recalled.
Alkem, one of the fastest-growing drugmakers in India, debuted on Indian stock exchanges in December, raising more than $200 million in an offering that received an overwhelming response from investors. Since the listing, its shares have dipped 3 percent.
Apart from conducting clinical trials for drug companies, it sells generic versions of medicines ranging from anti-infectives, anti-diabetics and anti-malaria drugs to 55 countries, including United States and Europe.
The EMA's opinion will be considered by the European Commission, which will take a final decision on the medicines, the EMA said.
© Thomson Reuters 2016
(This story has not been edited by NDTV staff and is auto-generated from a syndicated feed.)