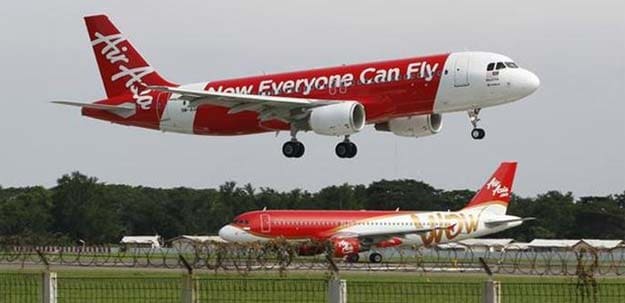 The maiden flight of AirAsia's India venture will take off on June 12 and the ticket sales start from today.
AirAsia India is a joint venture between Malaysia-based AirAsia, Tata Group and Delhi-based Arun Bhatia of Telstra Tradeplace.
Tony Fernandes, the group chief executive officer of Malaysia-based AirAsia, in a tweet said, "Very very proud to announce AirAsia India open for sale tomorrow. Wow. First flight June 12th."


The carrier this month won court approval to operate in India after delays because of domestic airlines' opposition. (
Read more
)
AirAsia India will begin flying with two planes, Mr Fernandes, had earlier told reporters. "We're just going to dip our toes, we won't sink our whole body there," he said.
AirAsia is the biggest budget carrier in Asia and its entry in the India's aviation sector is likely to intensify the fare war among domestic carriers. (AirAsia Dares IndiGo in an Open War)
Despite a market of 1.2 billion people, most airlines in India are unprofitable due to high costs and cut-throat competition.


Mr Fernandes had earlier said AirAsia has studied the market for a long time and "we feel moderately optimistic."
He had said with a new government in place, a wave of optimism and a strengthening rupee and stock market, "it's a good time to be in India."
(With agency inputs)