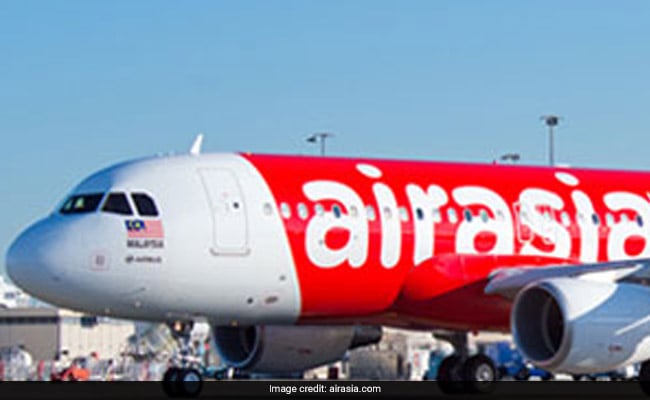 Highlights
AirAsia India's Early Bird Sale requires flyers to make advance bookings
Offer applicable to destinations like Delhi, Kolkata, Bhubaneswar
Bookings are open till February 4, 2018
AirAsia India is offering flight tickets starting under Rs 900 on select routes. In a promotional scheme, called Early Bird Sale, AirAsia India is offering all-inclusive flight tickets starting at Rs 899 on select flights between Bhubaneswar and Ranchi, according to the airline's website - airasia.com. AirAsia India's Early Bird Sale requires flyers to make advance bookings. The offer is applicable to destinations including Delhi, Kolkata, Bhubaneswar, Pune, Chennai, Goa, Kochi, Guwahati and Srinagar. Bookings under the Early Bird Sale by AirAsia India are open till February 4, 2018, according to the airline's website.
AirAsia India was also offering tickets starting at Rs 999 on flights between Bhubaneswar and Kolkata, between Kochi and Bengaluru, and between Hyderabad and Bengaluru.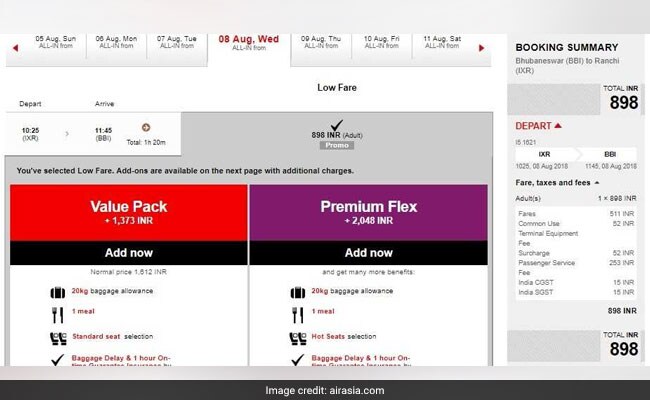 A search on the AirAsia India bookings portal on Friday showed tickets for a flight from Ranchi to Bhubaneswar on August 8, 2018 were available for booking at Rs 898.
Here are five other things to know about AirAsia India's Early Bird Sale, offering flight tickets from Rs 899:
1. AirAsia India's Early Bird Sale is applicable on travel period from August 1, 2018 to January 31, 2019, according to the airline's website.
2. The offer is "only available for online bookings at www.airasia.com", it said.
3.
Fares
: The fares are quoted for one-way journeys only, it noted. "Fare includes airport taxes (except for selected airports where airport tax is collected at the point of departure)," AirAsia India said. A non-refundable processing fee is applicable for payments via credit, debit or charge cards, it added.
4.
Seats
: Without divulging the total number of seats being offered under the sale, AirAsia India said: "Seats are limited and may not be available on all flights."
5. The offer is "valid for new purchases only", AirAsia India said.
Finance Minister Arun Jaitley, who on Thursday presented his last full-year budget before general elections due next year, proposed to allocate Rs 6,602.86 crore to the civil aviation ministry for fiscal year 2018-19. The government had allocated Rs 2,702 crore to the ministry for 2017-18. According to the revised estimates for 2017-18, the civil aviation ministry received a total allocation of Rs 2,710.31 crore.