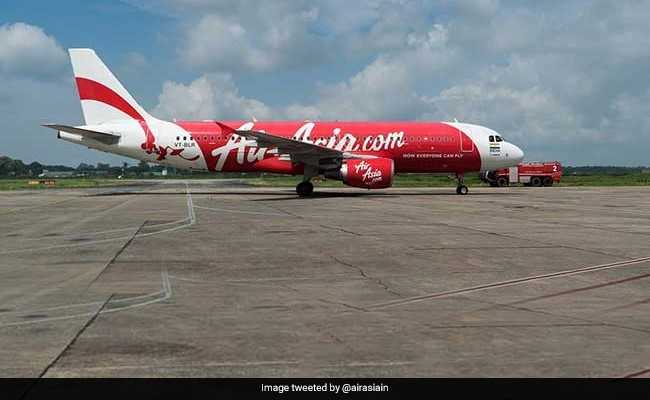 AirAsia has announced the introduction of
direct flights from Amritsar to Kuala Lumpur
at a starting one way all-inclusive price of Rs 3,555 for the economy tickets. Under this promotional scheme, AirAsia is also offering premium flatbed flight tickets at a starting price of Rs 9,555. The last date to book tickets to avail AirAsia's offer is today, i.e. Sunday. Passengers willing to avail the offer must up hurry up and book the tickets today. The direct flights from Amritsar to Kuala Lumpur are commencing from August 16, 2018. The travel period of the offer ends on October 27, mentioned AirAsia on its official website- airsasia.com.
Under this offer, AirAsia is also offering connecting flights at a starting price of Rs 5,910. AirAsia is offering flight tickets from Amritsar to Phnom Penh via Kuala Lumpur at Rs 5,910. Also connecting flights on these routes are available at discounted rates: Amritsar-Kuala Lumpur-Kota Kinabalu at a starting price of Rs 6,644, Amritsar-Kuala Lumpur-Brunei at a starting price of Rs 6283.00, Amritsar-Kuala Lumpur-Jakarta at a starting price of Rs 6,097, Amritsar-Kuala Lumpur-Phuket at a starting price of Rs 5,902). (Also read:
AirAsia India's Offer On Flight Tickets Starts At Rs. 1,699. Details Here
)
AirAsia has also mentioned few terms and conditions which the customer must know in order to avail the offer. AirAsia's new offer requires flyers to make advance bookings. According to the carrier, the discounted tickets are available only for online bookings at airline's official website-airasia.com. Ticket fares include airport taxes (except for selected airports where airport tax is collected at the point of departure). Seats are also limited and may not be available on all flights. The offer is subject to availability and 'AirAsia's Terms and Conditions'.