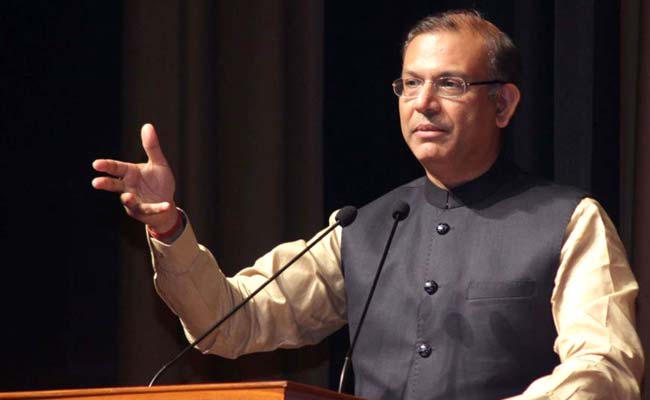 The central government plans to divest its stake in the national passenger carrier Air India by the end of 2018. According to the Minister of State for Civil Aviation Jayant Sinha, the Air India group will be divested as four different entities and that the "information memorandum" will be issued in sometime.
Speaking a day after the Union Budget 2018-19, Sinha said that the government plans to select the winning bidders by June 2018 and that the four different entities will be handed-out by December 2018.
Further, Sinha disclosed that the a foreign airline has show interest in Air India. The government would prefer selling Air India, its debt-laden carrier to a domestic buyer, news agency Reuters reported citing a government source on Monday. It is mulling to sell the airline's various businesses - which include ground-handling, domestic operations and international flights - in parts, the report added.
In June 2017, the Cabinet Committee on Economic Affairs (CCEA) gave its in-principle nod to the strategic disinvestment of the airline -- which has a debt burden of more than Rs 50,000 crore.
A ministerial group is now working on the disinvestment modalities, including treatment of Air India's unsustainable debt, hiving off of certain assets to a shell company, de-merger and strategic disinvestment of three profit-making subsidiaries. Air India has five subsidiaries --Air India Express Limited (AIEL), Air India Air Transport Service Limited (AIATSL), Air India Engineering Services Limited (AIESL), Airline Allied Service Ltd (AASL) and Hotel Corporation of India (HCI). It also has a joint-venture with Singapore Air Transport Services (SATS) called AISATS.