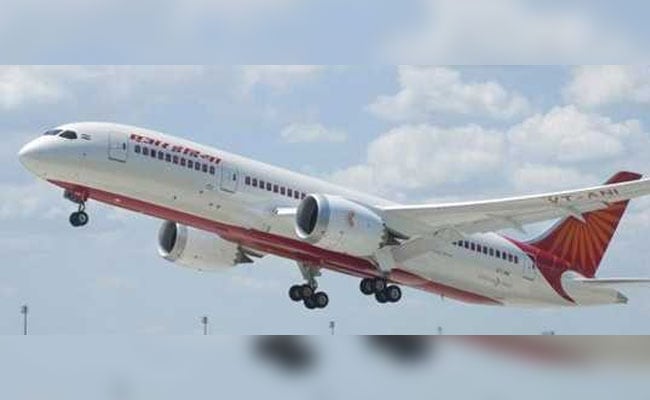 Soon after inviting the expression of interest (EOI) in March for offloading its 76% stake, the state-carrier Air India on Sunday announced the operational overhaul on cards by increasing the flying hours of its planes. The airline's chairman-cum-managing director Pradeep Singh Kharola said the company has embarked on a route analysis exercise, focussing on increasing flying hours of each of its aircraft, to add more trips. And the results are already evident since it has already recorded a 20 per cent growth in revenue in March-April 2018.
The company's management has pinned its hopes on the international routes, which add 70% of revenue to the company's coffers. Mr Kharola said that the new destinations such as Tel Aviv are giving good returns to the carrier.
Through the route analysis,
Air India
is trying to determine the more yielding routes so that the company can selectively prioritize them over the rest.
Illustrating one such example, Mr Kharola said that merely by raising the frequency of trips to San Francisco to nine a week will increase the revenue to Rs 90 crore a month, PTI reported.
According to the Directorate General of Civil Aviation (DGCA), Air India had a market share of 13.4 per cent in March 2018.
Also Read
:
Air India To Increase Flights Frequency Between New Delhi And Copenhagen
Underlining the spike in revenue,
Air India's
top boss asserts that the revenue has risen by one-fifth of its earlier figure, while the expenses continue to stay high.
Though there are some route changes in the offing and the higher yielding, international routes are likely to witness a higher frequency, certainly at the cost of low-yielding ones. However, Mr Kharola was silent on the specifics. At the same time, he hinted at the possibility of getting African continent on its radar.
In February, the civil aviation ministry said Air India has been "consistently improving" its overall performance and more than doubled its operating profit to Rs 298.03 crore in 2016-17. During the same period, the airline's net loss widened to Rs 5,765.16 crore. In 2015-16, Air India had an operating profit of Rs 105 crore, while the net loss stood at Rs 3,836.77 crore. The ailing airline has been put on the block with the government proposing to divest 76 per cent of its stake in the airline.