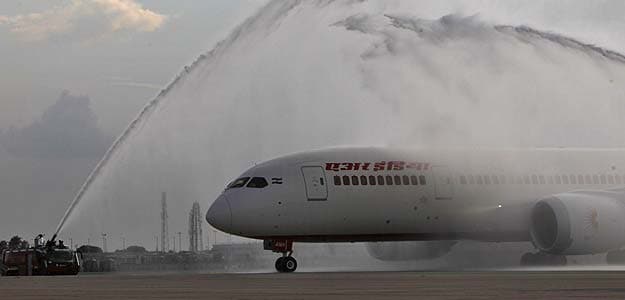 Air India on Monday launched a special discount offer to attract passengers during the lean season with fares as low as Rs 1,557. The new scheme will provide passengers with nearly 50 per cent discounted air fare on bookings starting from January 12 to January 18 for travel January 16-April 30, Air India said.
The fare list on the company's website showed that flight prices on the busy Delhi-Mumbai sector which average around Rs.6,000 will come down to nearly Rs.3,000 one-way, under the new scheme.
Air India said that its 'Spring Sales' offers an all inclusive fares on domestic route starting at Rs.1,557.
Passengers are expected to benefit from the scheme as other airlines too are likely to follow suit and announce their own discounted air fare offers to retain market share.