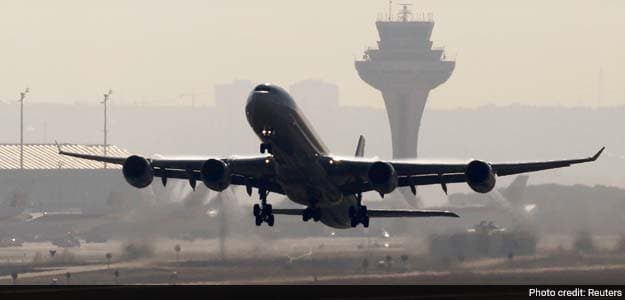 Air Costa is offering a flat Rs 555 off on every ticket as Indian skies continue to hot up with no signs of the fare war among airlines coming to an end.
The Air Costa sale is applicable for economy and economy plus class travel, the airline said. To avail the discount tickets must be booked by 6 pm of Saturday, September 26. The travel period for the offer is between October 15, 2015 and March 25, 2016, the Vijaywada-based budget carrier said.
Airlines have been announcing with slew of offers almost every other week in a bid to garner market share in a fiercely competitive environment.
These promotional schemes by airlines have ensured a spike in the number of people travelling by air. Passengers carried by domestic airlines during January to August 2015 were 523 lakh as against 433.24 lakh during the corresponding period of the previous year - a growth of 21 per cent.
Air Costa predominantly operates within South India, connecting Jaipur and Ahmedabad outside the region.
The budget airline currently flies to Ahmedabad, Bengaluru, Chennai, Coimbatore, Hyderabad, Jaipur, Tirupathi, Vijaywada and Vishakhapatnam.
Air Costa plans to go pan-India and has applied to the DGCA or the Directorate General of Civil Aviation for upgrading its flying licence to that of a national carrier. The airline expects the licence to come through by October end.