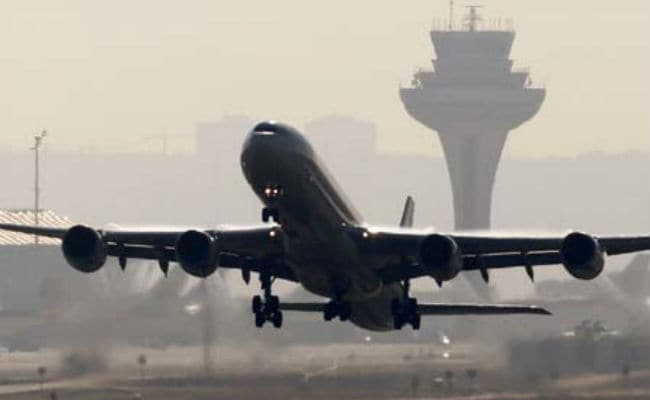 New Delhi
: Air Costa is in "advanced stages" of discussions with foreign carriers, including those from the Gulf, for a possible stake sale as the Vijayawada-based airline seeks to spread its wings after securing flying permit for pan-India operations.
The carrier, which received a pan-India licence from the Directorate General of Civil Aviation (DGCA) earlier this week, is also in the process of sealing a deal for leasing of six more aircraft from GE
Capital Aviation Services of Singapore, which is expected to be in place by this month, its CEO Vivek Choudhary said. (
Read
:
Air Costa Gets Licence For Pan-India Operations
)
Currently, the airline operates from eight airports, mainly in southern India, as a regional carrier with a fleet of three Embraer 190 aircraft.
On Monday, it secured pan-India operator permit from aviation regulator DGCA, putting it in the league of budget carriers such as SpiceJet, IndiGo, GoAir and AirAsia India.
"We are in talks for (stake sale), which are at advanced stages, with carriers from the Gulf and an airline from South-East Asia," Mr Choudhary told PTI in an interview over phone from Vijayawada.
He said the quantum of stake to be diluted has not yet been decided, adding that "that is under discussions".
The top Air Costa official said that securing a national flying permit will "boost the airline's prospects of taking a foreign partner on board" and sounded confident of "coming to conclusion" in forging a partnership soon.
According to Mr Choudhary, the airline expects to start pan-India operations from the first quarter of 2017-18. To begin with, the airline is looking to connect smaller cities such as Vijayawada, Tirupati and Visakhapatnam with Delhi.
"We will also be providing air connectivity to such cities from Mumbai, going forward, under our all India operations," he said.
On the fleet induction, Mr Choudhary said Air Costa will be inducting a fourth Embraer this month. The airline has a letter of intent for leasing of six more aircraft and it was likely to ink a pact with GE Capital Aviation Services this month.
"We have an LoI on the table for leasing of six aircraft at this moment, which hopefully we should be able to formalise by this month. The delivery of these planes will commence from January next year," he said.
Air Costa aims to have a total of 10 E190 aircraft in its fleet by December 2017.
"We will be inducting one aircraft every two months between January and December next year," Mr Choudhary said.
On competition in the low-cost carrier segment, which accounts for nearly 70 per cent of the total domestic air passenger market, Mr Choudhary said his airline would target the niche 80-150 seater segment - which is growing at more than 35 per cent on-year.
Significantly, while other budget carriers have 180-seater Airbus or Boeing 737 (for metro and tier II cities) as well as 72/42-seater ATR/ Bombardier Q400 operations (for smaller cities), Air Costa has 110-seater planes in its fleet.
"The market is spread in three categories - up to 80-seater which is captured by ATRs and Bombardier Q400s, 80-150-seater, and 150 and above such as A320s and B737s. So, we are the only player in the middle category, which is growing at more than 35 per cent y-o-y. So, we should be able
to capitalise (on) this," he said.
Noting that the government's proposed regional connectivity scheme and improvement in airport infrastructure would further boost this segment, Mr Choudhary said the pan-India air operator permit has come at the most appropriate time for Air Costa.
On funding requirements for the airline, which had to cancel all its flights for one full day last month due to "cash problem" and issues with aircraft lessor over lease rental payments, he said Air Costa is seeking to raise funds for its expansion plans.
"The procurement of pan-India licence itself shows confidence in the airline. For operating the airline, we are able to sustain on our own."
With the planned induction of aircraft, Mr Choudhary said the airline's per day losses are expected to come down.
"We hope to break even with the induction of the 10th aircraft, which will be delivered to the airline in December 2017," he noted.