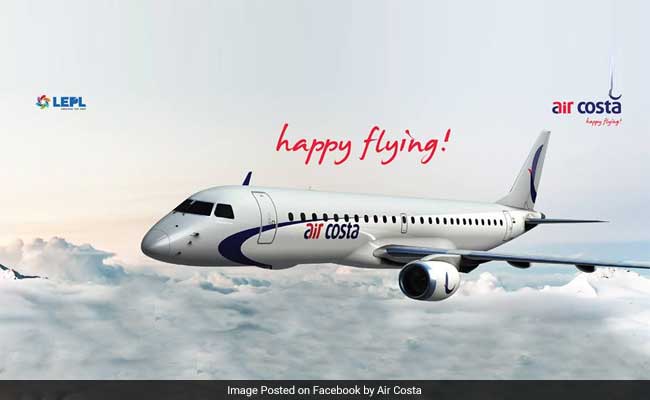 New Delhi: Regional airline Air Costa on Monday said it has received a pan-India licence, allowing it to operating flights to any part of the country.

The Directorate General of Civil Aviation (DGCA) has given the licence to the Andhra Pradesh-based carrier.

With the licence, the three-year-old Air Costa said it would now focus on adding aircraft and expanding operations.

Currently, the airline covers eight destinations - Vijayawada, Bengaluru, Chennai, Hyderabad, Jaipur, Ahmedabad, Tirupathi and Vizag. It has a fleet of four 112-seater Embraer 190 aircraft.


"After obtaining the licence, it opens the avenues to add more destinations including trunk sectors such as Delhi, Mumbai and other sectors with growing air travel population such as Lucknow, Bhubaneswar, Chandigarh, Indore etc," the airline said in a release.
Air Costa CEO Vivek Choudhary said that receiving a pan-India permit is another milestone for the carrier.
"We have plans to connect Delhi and Mumbai to smaller towns and cities across India. Our immediate focus now moves to adding aircraft and expanding our operations," Mr Choudhary noted.
In August, Air Costa had suspended its operations for a day due to an issue with aircraft lessor.