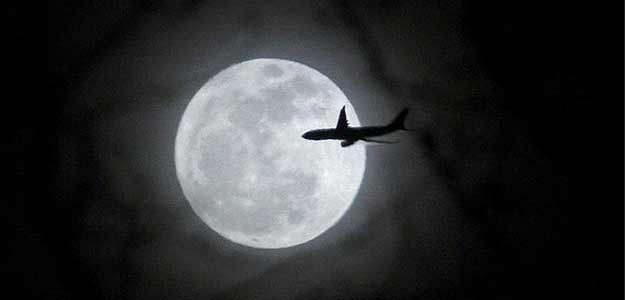 New Delhi
: Vijayawada, Andhra Pradesh-based regional carrier Air Costa on Friday said it has received clearance from the Civil Aviation Ministry for a pan-India flying permit and now plans to go national from the summers next year.
The no objection certificate (NOC) will enable it to secure a national flying licence from aviation regulator DGCA (Directorate General of Civil Aviation).
As of now, the airline operates on regional routes, mainly destinations across south India.
"Pan-India operations shall commence from the summer schedule of 2016," Air Costa deputy chief executive officer Vivek Choudhary was quoted as saying in a release.
He said the airliner will be adding one 110-seater Embraer E-190 aircraft to its fleet this month, adding that it will be followed by one more such aircraft in February next year.
The induction of these two planes would take total fleet size to five aircraft, Mr Choudhary said.
The airline had early last year placed a firm order for 50 jets with Embraer, the world's largest maker of regional aircraft, in a deal valued at $2.94 billion under a 20-year fleet-management plan.
Currently, Air Costa offers 32 flights per day to nine destinations including Hyderabad, Chennai, Bengaluru, Coimbatore and Ahmedabad with a fleet of four Embraer (two E-170 and two) E-190) planes.
Air Costa chairman Ramesh Lingamaneni said, "From operating two Embraer aircraft to five destinations with 300 employees, in a year's time, we have doubled ourselves to four aircraft serving nine destinations with close to 800 employees. This is a formidable step in the journey of Air Costa towards being a sustainable Airline in India."
Air Costa's next move is to connect major destinations like Delhi, Bhubaneswar, Varanasi and Pune, he said.
"Since many of our metros were near saturation, we believed that the next big growth wave was going to come from the developing cities... Our vision was to the tap the burgeoning and promising Tier-II market by stimulating growth through better air connectivity to the tier I cities. Our choice of Embraer aircraft (existing two E170 with 67 seats, two E-190 with 112 seats and two newly-inducting flights with 110 seats) perfectly complemented this vision of ours."
"To cater to our expansion plan, in February, we have further strengthened our relationship with Embraer by placing an order for 50 E2 Jets that are equipped with latest avionics, upgraded engines with better specific fuel consumption. Our next move is to connect major destinations like Delhi, Bhubaneswar, Varanasi and Pune."