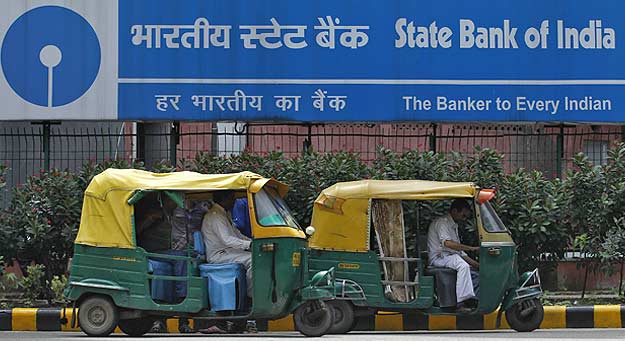 Mumbai:
Even as the uncertainty over charging users for ATM transactions continues, nation's largest lender State Bank of India today said it will be launching up to 5,000 new ATMs this fiscal.
The move is aimed at helping improve the debit cards-to- ATMs ratio for the bank and may also possibly help it save money expended on ATM interchange fees.
"We are planning to add about 3,000-5,000 ATMs this fiscal," Managing Director for national banking A Krishna Kumar told reporters on the sidelines of a bank event here.
He said the number could also go up as it is the availability of the required number of machines which is the biggest issue when it comes to increasing the network.
The bank closed FY14 with 43,515 ATMS and in spite of the large network, had paid an interchange fee of a whopping Rs 991 crore to other banks as the number of its customers using other bank ATMs was more than customers of other banks making use of the SBI network.
Kumar said this is because the SBI's ratio of ATM for every debit card is 1:2,500 as against the 1,500-1,700 for other banks, due to which queues get formed outside its ATMs and customers, who enjoy five free transactions at present, go to other banks' ATMs located nearby to save time.
On the pricing for transacting at ATMs, Kumar said the industry body Indian Banks Association had written to the Reserve Bank seeking charging customers for every transactions in the metros and other large urban areas, and continuing with free transactions in the semi-urban and rural ones.
It can be noted that SBI chairperson Arundhati Bhattacharya had in an earlier interaction favoured charging customers for ATM usage saying it was unsustainable for a bank like hers to continue paying other banks.
At present, a customer is allowed five free transactions per month in other bank ATMs, but at the backend, the bank pays for every transaction a customer has made at an other bank ATM.
After a robbery at an ATM in Bangalore, state governments had asked banks to step up security arrangements at ATMs, which has led to increased costs and thereby calls from the banks to have a relook on charging customers for ATM usage.
Meanwhile, on the branch expansion, Kumar said it will add up to 1,000 branches this year. The bank will also be focusing on scaling up its network of point of sales machines, he added.