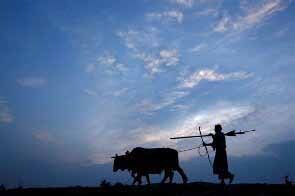 Highlights
The president of the Confederation of Indian Industry on Wednesday said that that the Indian economy quickly needs a revival package.
New Delhi:
Uncertainty about spending by U.S. and European clients in a weak global economy will likely weigh on the earnings of Indian outsourcers, dampening hopes that demand will pick up in the second half of the year.

India's $100 billion-a-year information technology and IT-enabled services industry earns about three-quarters of its revenues from customers in the United States and Europe.
Analysts expect Infosys Ltd., India's second largest IT company and the only top-three vendor to provide a full-year forecast, to pare its revenue growth estimate for the current fiscal year to as low as 5 per cent when it posts quarterly earnings on July 12.

The company in April had forecast 8-10 per cent growth for the fiscal year ending March 2013, already disappointing investors enough to cut 13 percent of its market value on the day. It has gained about 2 percent since.

The National Association of Software and Service Companies, or NASSCOM, an industry lobby, expects the industry to grow exports by 11-14 per cent in the current fiscal year that ends in March.

Customers continue to hold back discretionary spending due to the extended euro-zone crisis and the absence of unequivocal data that an economic recovery is under way in the United States, the biggest market for Indian IT and IT-enabled services providers.

"Hopes of a recovery in the second half are just that, hopes," said Apurva Shah, head of research at BNP Paribas Mutual Fund, which manages investments of about $750 million, including in the top Indian IT companies.

Due to the continued uncertainty in the demand environment and discretionary spending not coming through, the fund was "underweight" on the sector, Shah said.

FADING FAST

The sluggish global economy is prompting clients to demand more for every dollar spent. This adds to the pressure on billing rates on a commoditised set of services that Indian firms, competing with Accenture and IBM, rely on for the bulk of their revenues.

"The depressed situation in the west appears to continue to be of concern, but the hope is that they will recover slowly," Tata Consultancy Services Chairman Ratan Tata said at the company's annual shareholder meeting on June 29.

Shares of Infosys, which has a market value of about $25 billion, are down about 11.5 percent this year, while those of top-ranked TCS are up about 8.7 percent. By comparison, the Sensex has gained about 13 percent.

A weaker first half may have been factored in by the street, but "hopes for recovery in 2HFY13 are fading fast," Bhavin Shah, chief executive of Equirus Securities, said in a July 2 report. He has an 'underweight' rating on the IT sector.

For the June quarter, analysts expect little or no sequential dollar-term sales growth for Infosys. The company may say sales grew 0.5 per cent, Deutsche Bank analyst Aniruddha Bhosale said in a note. Bhosale, who advises clients pick TCS, expects it to report sequential growth of 2.6 per cent.

Infosys is seen posting a profit of Rs 2,300 crore, compared with Rs 1,720 crore a year ago, while TCS is seen coming in at Rs 2,970 crore, 23.3 per cent more than the year-earlier period, according to Thomson Reuters I/B/E/S.

The companies are expected to benefit from an 8.5 per cent fall in the rupee during the quarter. However, analysts see some negative cross-currency effect due to the move in the euro and British pound versus the US dollar.

"The rupee depreciating is not a reason good enough to play these stocks, as the outlook in terms of overall demand remains weak," Apurva Shah said.

Copyright @ Thomson Reuters 2012