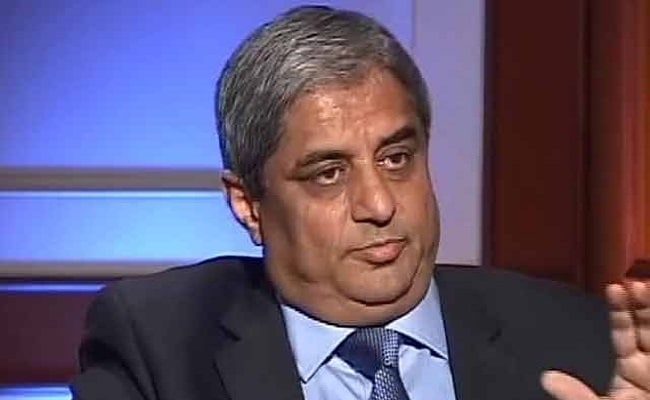 Mumbai:
In one of the sharpest comments against prepaid wallets like Paytm, HDFC Bank chief Aditya Puri today said such companies which hold on to customers through cash-backs are loss-making and have "no future".
"I think wallets have no future. There is not enough margin in the payment business for the wallets to have a future," Mr Puri, the managing director and chief executive of the second largest private sector lender, said at the annual Nasscom summit here.
"Wallets as a valid economic proposition is doubtful. There is no money in the payments business. The current loss reported by market leader Paytm is Rs 1,651 crore. You cannot have a business that says pay a Rs 500 bill and take Rs 250 cash-back," Mr Puri said.
Wallet companies cannot "copy" the "Alibaba model" as well, as the domestic regulators are "better", he said. The comments are interesting as HDFC Bank also has a wallet service called Chillr.
Drawing on his trip to the Silicon Valley to look at evolving scenarios in financial services world, Mr Puri said ApplePay is also "another version of the wallet" and there is no "reimagining" of the bank happening there.
It can be noted that there is a high degree of friction between the entrenched lenders and the standalone wallet players and there have been multiple episodes last month like blocking of money transfer by ICICI Bank into Flipkart's PhonePe or SBI refusing to let its customers transact on Paytm.
Stating that banks also have wallets for e-commerce transactions, Puri said the standalone wallet players depend on banks as an intermediary to get funds. Additionally, the launch of the Unified Payments Interface (UPI) makes it possible for banks to carry out payments transactions faster.
"Is this wallet any better than mine, other than a cash- back? I don't have a Rs 1,651 crore loss. You eliminate the loss, then we will talk," he said.
When asked if the higher interest offering of over 7 per cent by payments banks -- Paytm will be entering into the space soon -- are sustainable, Puri said let's wait for the launch of the bank but maintained that such high returns are not sustainable.
"When Paytm launches the bank, then we will see. Judge the risks and put your money. You might get the interest," he said.
He also sounded sceptical about the future of payments banks, flagging customer acquisition as a potential difficulty.
"As far as the new banks are concerned, they will have to spend like others on getting customers. It is like making chicken curry without the chicken. Get the chicken and I will tell you how much competition there will be," he said.
(This story has not been edited by NDTV staff and is auto-generated from a syndicated feed.)