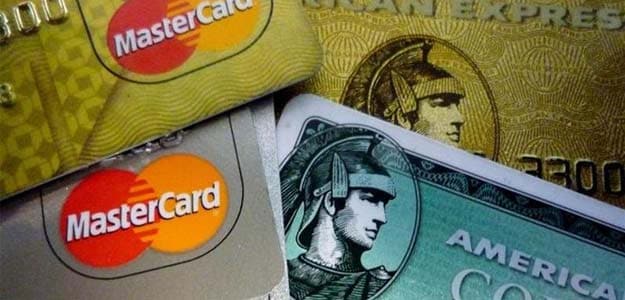 There was a time when taking a loan from the bank was considered as taboo in the society but since the introduction of credit cards it is quite alright to buy things on credit. Later on, a new concept called supplementary or add-on credit cards was also brought up to ease up a few more things. Basically, a supplementary credit card is an additional credit card that is issued under your original or primary card. The card can be issued for family members, parents, spouse or children above 18 years of age, depending on the terms and conditions attached with the card. There is a limited number on the supplementary credit cards that can be issued which differs from bank to bank.
Benefits of supplementary credit cards
A credit card and a supplementary credit card will nearly have the same features but sometimes this may change from bank to bank. Here are some of the benefits listed -
Usage - As most credit cards allow usage in India and abroad for shopping, supplementary credit cards offer you the same benefits. If you are a holder of a supplementary credit card, you can shop online as well as offline.
ATM facilities - With the help of supplementary credit cards, you can withdraw cash from the ATMs (automated teller machines) anytime of the day. The withdrawal limit may be same as that of your original credit card or it could less as well.
Reward points - Each time you swipe a credit card, you get some bonus or reward points, as some banks call it. After cumulating a certain amount of reward points you are entitled to a benefit or boost from the bank. Supplementary credit cards have the same feature. The same number of reward points will be given for subsequent swipes as given on your primary card.
Monitor Usage - If you wish to grant supplementary cards to your children who are dependent on you, you can easily monitor the spending habits whenever the credit card is swiped.
Independence - Supplementary credit cards given to parents give them financial freedom and are also useful in times of emergency.
Easy tracking - All the transactions of supplementary cards are recorded in the same statement as that of the primary card. This helps in easy tracking since everything is in one place.
Sometimes banks may offer fewer features or benefits on additional credit cards, but that is purely subjective since the features may depend completely on the bank that you are approaching. Some banks are kind enough to let you enjoy the same benefits that you enjoy on your primary credit card.
How supplementary credit cards work?
It doesn't matter how many supplementary cards are issued under your name; they will be directed to a single account when the dues are to be paid. The details provided and limit set on your supplementary cards are as follows -
Credit limit - Most of the times, the credit limit that has been set on your supplementary card is the same as that of your primary card but sometimes because of conditions for certain banks, it may be less. Suppose, you have been issued four supplementary cards and your primary credit limit is Rs. 1 lakh, the sub-limit decided for your supplementary credit card shall be distributed equally among all of them. Hence, you are entitled to a limit of Rs 25,000 on each of your additional card. Sub-limits will also be valid for each of your ATM withdrawals.
Details - The information regarding each of the transactions will be recorded on one primary account itself. So if you are handing over the additional card to your child who is above 18 years of age and doesn't have a stable job as yet, you can keep track of all the withdrawals and the exact dates as well.
Cost
Most of the times banks tend to issue additional credit cards under your primary account for free but in rare cases you will have to pay a small fee for them. Sometimes, a certain number of supplementary cards are given for free, while anything over this are charged.
It is crucial to understand that the overall credit report and dues will be paid through a single primary account. Therefore, if payments are not made before the due date, the primary cardholder will be liable to pay the late charges and interest to the credit card company. Supplementary cards should therefore be opted and given only to trustworthy people, who know to use the card with care.

BankBazaar.com is an online loan marketplace.

Disclaimer: All information in this article has been provided by BankBazaar.com and NDTV Profit is not responsible for the accuracy and completeness of the same.