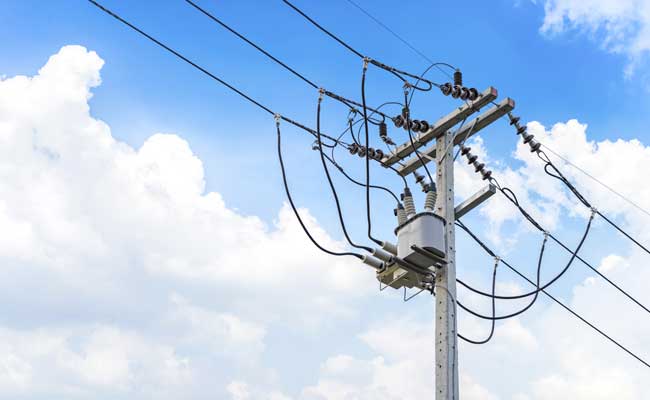 Shares of Adani Power jumped as much as 2 per cent to hit intraday high of Rs 27.50 after the company post market hours on Thursday informed stock exchanges that its board of directors will meet on June 6 to discuss slump sale of its Mundra Power Generating Business Undertaking to its subsidiary company.
Adani Power in a notification to exchanges said, "the Board of Directors of the Company is scheduled to be held on 6th June, 2017 to consider and evaluate, among others, the Slump Sale of its Mundra Power Generating Business Undertaking to its subsidiary company, namely, Adani Power (Mundra) Limited."
Slump Sale is a transfer of one or more undertakings of an entity for a lump sum consideration, without values being assigned to the individual assets of the entity.
In the quarter ended March 2017, Adani Power Ltd reported net loss if Rs 4,960 crore against profit of Rs 1,012 crore during the same period last year. Its revenues from operations fell to Rs 6,352 crore compared with Rs 7,644 crore in the year ago period.
Consolidated total income for the financial year 2016-17 reduced 10 per cent to Rs 23,203 crore compared to Rs 25,734 crore in the previous fiscal due to non-recognition of compensatory tariff (CT) for Mundra plant, following the judgement by the Supreme Court regarding the matter.
Adani Power Chairman Gautam Adani said, "Consequent to outcome of the Supreme Court judgement, we have engaged with the stakeholders for possible remedial measures for long term sustainability of the Mundra Plant."
"With the Government's continuous efforts to remove the hurdles faced by the power sector, and encouraging reforms like the new coal linkage policy, we are seeing an improvement in the business environment. Allocation of linkage under the new policy will allow us to access domestic coal, and do away with the need for compensatory tariffs for our power plants going forward," said Mr Adani.
As of 10:59 am, shares of Adani Power Ltd traded 0.37 per cent higher at Rs 27.05.