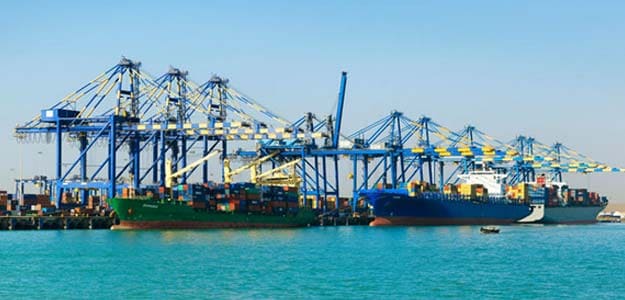 New Delhi
: Adani Ports and Special Economic Zone Ltd (APSEZ) on Friday reported a 26 per cent jump in consolidated net profit at Rs 644.96 core for the quarter ended December 2015, on the back of increased income.
Total income from operations rose to Rs 1,717.86 crore in the quarter under review as against Rs 1,548.45 crore in the corresponding period of the previous fiscal year. The company's total expenditure declined to Rs 934.70 crore during the quarter under review as against Rs 869.90 crore in the year-ago period of the previous fiscal year, it said in a filing to the BSE.
"We have made our footprints at ten locations on the Indian coastline. While we look to continue our impressive growth in ports, we would now also look to the development of industrial clusters and end-to-end logistics in a big way thereby becoming a fully integrated logistics player," Adani Group chairman Gautam Adani said.
"A new chapter has begun in our ports business, with a great responsibility on my shoulders. We are focusing on improving top and bottom lines of the company by improving operational efficiency through use of technology, better cargo mix and by bringing down net finance cost," APSEZ chief executive officer Karan Adani said.
About other projects, the company said it has laid the foundation stone at Vizhinjam, Kerala to develop India's first International Deepwater Seaport.
It has entered into an in-principle agreement for strategic acquisition of the Kattupalli Port in Tamil Nadu with L&T Shipbuilding Limited (LTSB).
"While awaiting the necessary approvals, APSEZ through its subsidiary Adani Kattupalli Port Private Limited has entered into an arrangement effective November 1, 2015 to take over the operations of the Port," it said.
APSEZ said it will expand its existing terminal at Adani International Container Terminal Private Limited (AICTPL) in Mundra Port.
AICTPL is a 50:50 joint venture with Terminal Investment Limited (an arm of Swiss-based Mediterranean Shipping Company SA, the second largest shipping liner in the world).
The expansion is being carried out to create a transshipment hub for the Middle East, South Asia and India.
The Adani Group is one of India's leading business houses with a revenue of over $10 billion.
Adani owns and operates seven ports and terminals - Mundra, Dahej, Kandla and Hazira in Gujarat, Dhamra in Odisha, Mormugao in Goa and Visakhapatnam in Andhra Pradesh.
Mundra Port, which is the largest port in India, benefits from deep draft, first-class infrastructure and SEZ status.
It crossed the 144 MMT mark of cargo handling in FY15 and the company is also developing a terminal at Ennore in Tamil Nadu.
Shares in Adani Ports, on Friday, ended 5.20 per cent lower at Rs 178.70 apiece on the BSE, whose benchmark Sensex index finished up 0.15 per cent.