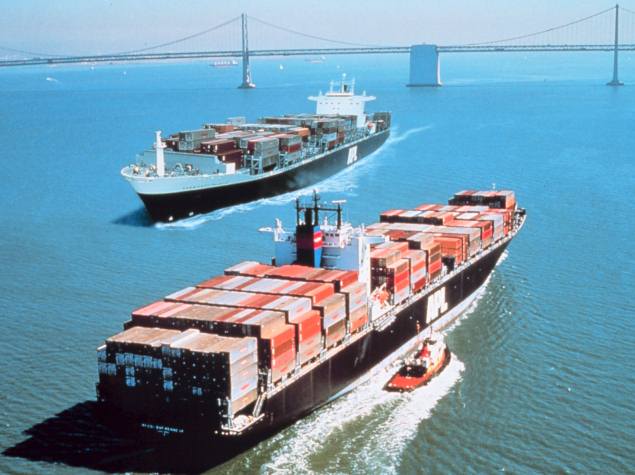 Adani Ports and Special Economic Zones Limited (APSEZ) will soon acquire an 89.6 per cent stake in the Gagavaram Port, in Visakhapatnam, Andhra Pradesh. On April 13, 2021, the government's competition regulatory body - the Competition Commission of India (CCI) approved the acquisition of 89.6 per cent equity shareholding in the Gangavaram Port Limited by Adani Ports. According to a statement released by the Ministry of Corporate Affairs today, the approval by the regulatory body has come under section 31 (1) of the Competition Act, 2002. (Also Read: Adani Ports Removed From S&P Index Due To Links With Myanmar Military )
Meanwhile, earlier in the day, it was reported by news agency Reuters that Adani Ports has been removed from S&P Index due to links with Myanmar Military. The company is an integrated port infrastructure services provider. S&P Dow Jones Indices removed Adani Ports and Special Economic Zone Limited from its sustainability index due to the company's business ties with Myanmar's military, which has been accused of human rights abuses after a coup.
Adani Ports and Special Economic Zones is the country's largest private multi-port operator and is currently present across 11 domestic ports in six maritime states of Goa, Gujarat, Andhra Pradesh, Kerala, Odisha, and Tamil Nadu, according to the Ministry of Corporate Affairs.
The port services provider is involved in managing the complete logistics chain - from vessel management to pilotage, anchorage, berthing, tug pulling, storage and handling, goods handling internal transport, processing, and the final evacuation by road or rail.
Gangavaram Port in Andhra Pradesh is the deepest all-weather, multipurpose port in the country, having round-the-clock operations. It is also one of the few greenfield port projects in the country.