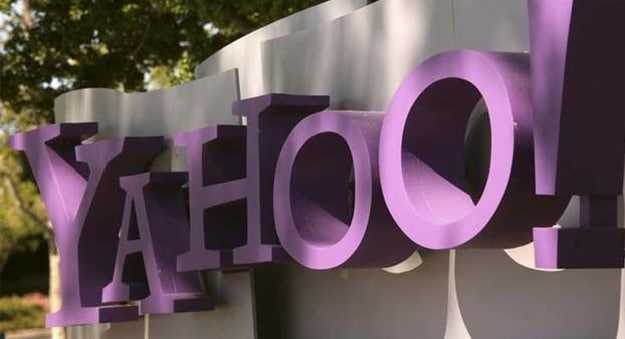 San Francisco/New York: Activist investor Starboard Value LP has said it has acquired a "significant" stake in Yahoo Inc and urged the internet company to explore a merger with AOL Inc.

Starboard, the second activist investor to target Yahoo in the last three years, also said the company should quickly "monetize" its Asian assets which exceed the enterprise value of its actual business.

Shares in Yahoo rose 4.4 per cent to close at $40.60, while AOL jumped 3.7 per cent to $44.55, both on Nasdaq.


Starboard's call marks the latest chapter in Yahoo's protracted effort to revamp the Internet pioneer whose revenue growth has lagged those of competitors such as Google Inc, Facebook Inc and Twitter Inc.
In a letter to Yahoo chief executive Marissa Mayer, Starboard said it was looking forward to "engaging directly" with Yahoo to discuss how its plan could be implemented in a timely manner.
Starboard, a former activist investor in AOL, said a Yahoo-AOL merger could create up to $1 billion in "synergies" by reducing overlaps in online display advertising and other overhead costs.
"I don't think it will happen but I do think Yahoo is now in play. It puts more pressure on Mayer," Ironfire Capital founder Eric Jackson said.
"Between now and four months from now someone will want to submit a short board slate and they will have a strong case," said Mr Jackson, who owns a stake in Yahoo.

"Mayer is really under the gun to create value for shareholders and prove she is doing a better job than anyone else can do."

Ms Mayer, a former Google executive, was hired in mid-2012 with the backing of Dan Loeb, the head of activist hedge fund Third Point LLC, which had waged a bitter proxy battle with Yahoo and eventually won several board seats at Yahoo.

In suggesting a tie-up with AOL, Starboard is revisiting a theme that pops up every few quarters as the former 1990s Internet powerhouses try to regain their footing. Both AOL and Yahoo have seen their online ad market share shrink in recent years.

AOL's $3.5 billion market valuation makes the merger viable for Yahoo, which has $9 billion in cash, said BGC Partners analyst Colin Gillis.

AOL declined to comment. A Yahoo representative did not return requests for comment.


More than 2 years ago Starboard bought a stake in AOL, pushed for a patent sale and tried unsuccessfully to gain board seats. It no longer holds shares in AOL.
Starboard is also pursuing a high visibility proxy battle with Olive Garden owner Darden Restaurants Inc.
Starboard did not specify the size of its stake in Yahoo. Investors which own 5 percent or more are required to publicly disclose their holdings.
Tax matters
Shares of Yahoo have surged by more than 150 per cent since Mayer took the helm in 2012, but investors attribute most of the gains to the fast-rising value of Yahoo's stakes in Chinese e-commerce company Alibaba Group Holding Ltd and in Yahoo Japan, a joint venture with Japan's Softbank Corp.
Yahoo sold 140 million Alibaba shares in the Chinese company's blockbuster initial public offering earlier this month, adding billions of dollars to Yahoo's balance sheet. While Yahoo has said it plans to return at least half to shareholders, some investors worry that Mayer will spend the rest of the cash on poorly chosen acquisitions.
Starboard faulted Yahoo for not doing enough to reduce taxes associated with selling its Alibaba shares.
Figuring out a tax-efficient way to "monetize" the Asian stakes should be the top priority for Yahoo's management and board, Starboard said, noting that $16 billion in additional value could be generated by more tax efficient deal structures.
Starboard has explored several "alternative structures" that could deliver directly to shareholders with "minimal tax leakage," it said, without providing specifics.
Yahoo has a one-year lockup with Alibaba, so Starboard's proposal would require the cooperation of the Chinese company and Yahoo Japan.
Copyright @ Thomson Reuters 2014