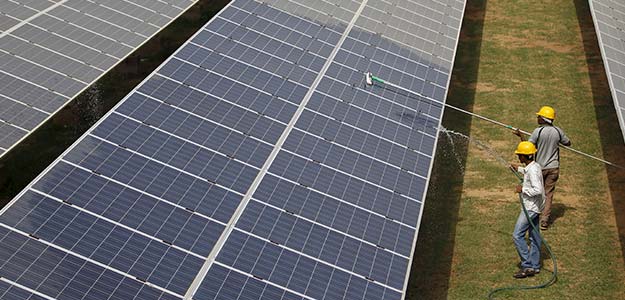 New Delhi: Renewable energy firm ACME has won bids for developing 200 mw solar power projects under auctions conducted by SECI and NTPC in Andhra Pradesh and Telangana.

"ACME won the largest share of 150 mw out of 400 mw at fixed tariff of Rs 4.43 per unit in addition to Viability Gap Fund of Rs 55 lakh per mw. The tender was floated by SECI under JNNSM Phase II," ACME said in a press release.

According to the statement, the company will commission the project within 13 months from the date of signing of the PPA with Solar Energy Corporation of India (SECI). The project will generate approximately 7,500 million units during its 25 years tenure and supply power to AP Discom through SECI.

ACME has also won a 50-mw project under the NTPC tender in Telangana, which sought bids to develop 350 mw under 'Open Category'.

ACME bagged the project after placing the financial bid for a tariff of Rs 4.67 per unit for 25 years. It will be commissioned within 13 months from the date of signing of PPA with NTPC and is expected to generate around 2,500 million units during its tenure and supply power to Telangana Discom through NTPC.


"After bagging this tender, our overall portfolio has expanded to 1,519 mw," Manoj Kumar Upadhyay, Founder & Chairman, ACME said.
The firm aims to commission 960 mw of projects by March 2017. ACME is eyeing 7500 mw generation by the year 2019.
(This story has not been edited by NDTV staff and is auto-generated from a syndicated feed.)