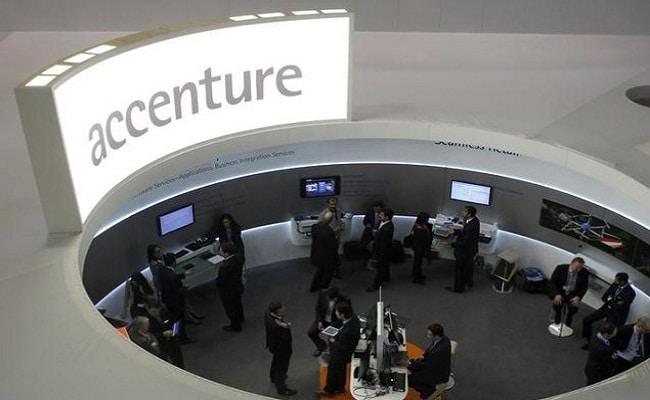 IT consulting firm Accenture will lay off thousands of employees, as it is looking to cut at least 5 per cent of its global workforce, sources said. The move by the Dublin-based company comes amid increasing COVID-19 cases across the world, forcing many businesses to trim their operations and let go some of their workers. The company has about two lakh employees in India. The replacement of laid-off workers is unlikely this year due to the coronavirus pandemic, sources said. (Also Read: Accenture Says Banks Could Lose Billions Of Dollars In Fee-Based Revenues)
Accenture chief executive Julie Sweet said this month that despite cutting subcontractors and halting fresh recruitment, the company still needed to reduce numbers, according to a report by The Australian Financial Review, citing an internal global staff meeting streamed online. Ms Sweet said it was important that staff understood the "business context" of the employee "transitions" out of the firm.
"In a normal year, we transition out about 5 per cent and we hire to replace them, because we are in a demand scenario," the Accenture CEO said. "Right now, we're not in a demand scenario, so if we manage out the same percentage of people and don't replace them, it allows us to continue to invest and preserve some people who have lower chargeability for when the market comes back."
"This year, in addition to the normal 5 per cent, we've identified more people who need improvement... So we're making sure...if we have to make other actions, we know where our performance is," Ms Sweet added.