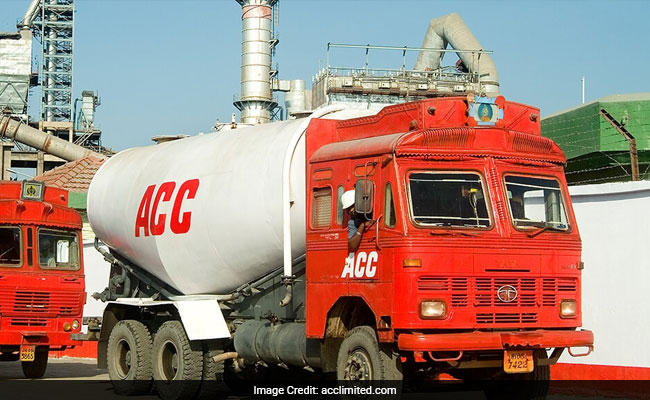 New Delhi:
ACC Ltd, a part of the world's largest cement producer LafargeHolcim, is mulling over a possible merger with promoter group firm Ambuja Cements. ACC Ltd's board of directors at its meeting today decided to commence an evaluation of a potential merger between the
company and Ambuja Cements, the company said in a statement.
The step has been taken with view to combine the strengths of both businesses so as to benefit all
stakeholders, it added. A special committee of directors, of which majority are independent directors, has been constituted to commence evaluation, the company said.
Stating that no decision for a merger has been taken, the company said its board will decide "on a merger based on the recommendation of the special committee and the audit committee".
As on quarter ended March 31, 2017, Ambuja Cement held 50.05 per cent stake in ACC Ltd, while Lafarge held 4.48 per cent through Holderind Investments.
On the other hand, LafargeHolcim had 63.62 per cent stake in Ambuja Cement through Holderind Investments. ACC became subsidiary of Ambuja, after the merger of the latter with Holcim (India) Pvt Ltd (HIPL) in August 2016.
Following the merger, promoters of ACC are Ambuja Cements and Holderind Investments Ltd, with LafargeHolcim (formerly known as Holcim Ltd, Switzerland) being part of the promoter group and ultimate holding company of ACC. If the proposed merger is carried out, the combined entity will have a turnover of over Rs 20,425 crore.
Mumbai-based ACC, which follows January-December financial year had a revenue of Rs 11,158.34 crore in 2016. Gujarat-based Ambuja cement, which also follows January-December financial year, had reported a revenue of Rs 9,267.82 crore in 2016.
Both ACC and Ambuja Cements became part of became a part Holcim group in 2005. Following the merger of Holcim Limited with Lafarge SA in 2015, a new entity LafargeHolcim was created to become the world's largest cement producer.
(Except for the headline, this story has not been edited by NDTV staff and is published from a syndicated feed.)