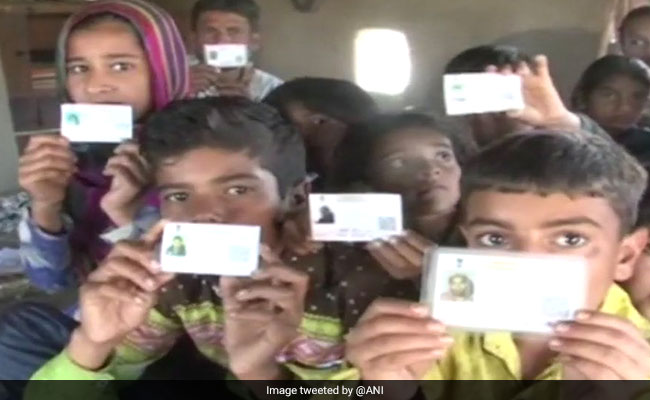 Aadhaar Kendras or Aadhaar service centres help citizens get the 12-digit unique identity number - Aadhaar number, which is issued by the Unique Identity Authority of India (UIDAI) and serves as the verification document for all Indians. In fact, now the Aadhaar card number is mandatory to be linked to bank accounts, public provident funds, insurance policies, social security services, permanent account numbers (PAN), mobile numbers (SIMs), mutual funds etc. The deadlines for Aadhaar linking with multiple essentials varies.
Locating an Aadhaar card centre close to you is an easy job. The official Twitter account of the Unique Identification Authority of India @Aadhaar recently said that there are 118 bank branches in national capital Delhi which serve as Aadhaar Kendra.
#AadhaarKendra operational in over 118 bank branches in Delhi. Locate your nearest bank branch for Aadhaar enrolment or update from: https://t.co/oCJ66DD0fKpic.twitter.com/XsOTxkl0ZT

— Aadhaar (@UIDAI) November 24, 2017
However, if you live outside Delhi, here is how you can find the closest Aadhaar centres:
Go to the official website of Aadhaar - uidai.gov.in
Click on 'Enrollment and update centres in banks and post offices'.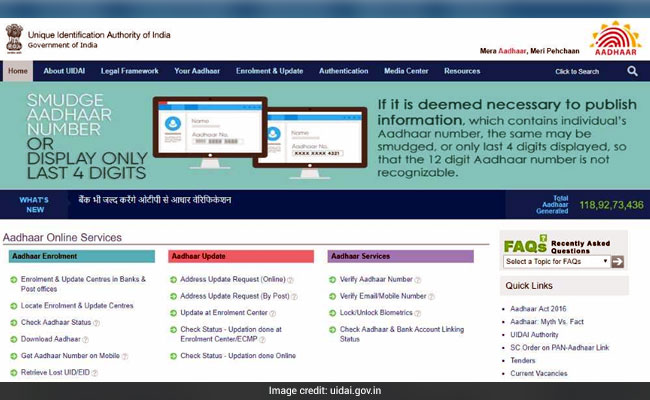 It will lead to a search page which will show you three search criteria: 1) state 2) pincode 3) search box.
If you select 'state' as a search criteria, you will be asked to input your state, district, sub-district, and village town city.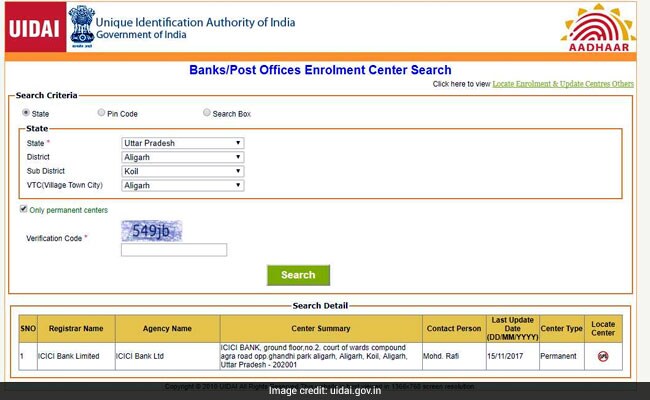 If you select 'pincode' as search criteria, you will be asked to input your area pincode.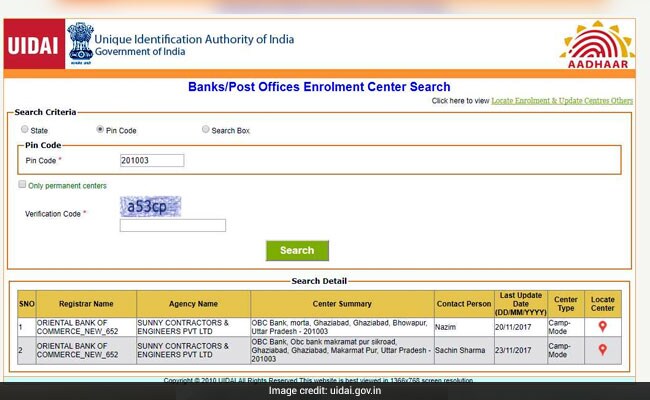 If you select 'search box' as a search criteria, you will be asked to input your city.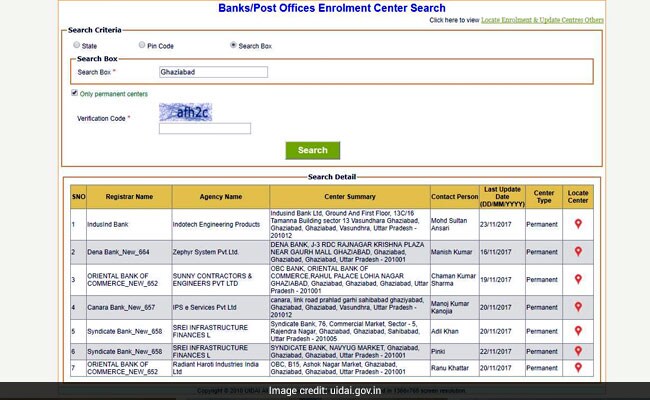 In all the search criteria, you can choose to tick or untick 'only permanent centres' option. If you tick on it, only permanent Aadhaar kendras will be shown to you.
A verification code will appear as the last option in all the search criteria. You will be required to type the text as you see it on screen. Once you input the details, a whole list of Aadhaar kendras will appear.