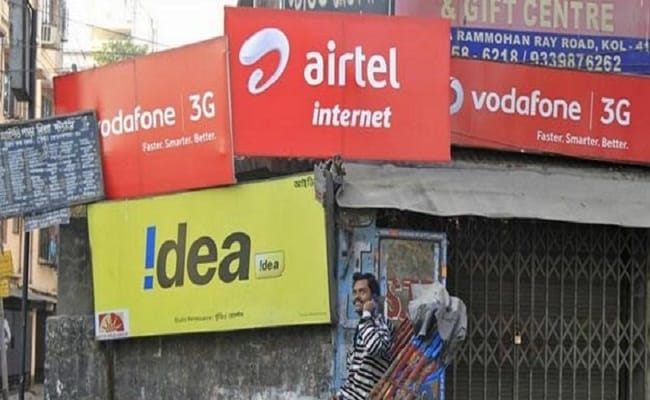 Highlights
Mobile phones unlinked with Aadhaar to be deactivated after February 2018
Many telecom firms have asked users to link Aadhaar with mobile
Linking Aadhaar to mobile No. mandatory: Airtel to its existing customers
The government is expanding scope of Aadhaar linkage to more essentials. While Aadhaar, the 12-digit Unique Identity Number (UID) issued by the UIDAI (Unique Identification Authority of India), is mandatory for filing income tax return (ITR) or applying for Permanent Account Number (PAN), news agency Indo-Asian News Service (IANS) reported citing informed sources that all phones not linked with Aadhaar will be deactivated after February 2018. The government is moving ahead with linking of Aadhaar with mobile SIM cards, the agency further said. That means mobile phone service users will have to link their Aadhaar numbers with SIM numbers. Telecom companies had been earlier instructing users to start the process of linking Aadhaar card with phone numbers.

Sources told news agency IANS that linking of Aadhaar and mobile is being done as per the orders of the Supreme Court passed in February this year in the Lokniti foundation case and all SIM cards have to be verified with Aadhaar within a year from the date of judgement, with all unlinked phones to be deactivated thereafter (after February 2018).

Many telecom operators have already started sending alerts to customers about completing the Aadhaar-SIM linking process.
How To Connect Phone Number With Aadhaar

If you have opted for 'eKYC' - Aadhaar-based activation - by providing the biometrics while applying for the mobile connection, you do not need to go through the Aadhaar-SIM linking process again, Idea Cellular said. Other subscribers need to visit their nearest Idea outlets and follow simple steps to complete the mandated E-KYC process, the telecom company said.


eKYC is an online method of providing details as per Know Your Customer norms.
Airtel Aadhaar-SIM linking

"As per the government directive, linking Aadhaar to your mobile number is mandatory for all existing customers," Bharti Airtel, the country's largest telecom operator, said on its website. Bharti Airtel also prescribed its prepaid and postpaid subscribers ways to achieve Aadhaar-SIM linking. To complete biometric verification, Airtel said customers having its postpaid connections are required to visit the nearest Airtel Store, while prepaid customers can do so by visiting their nearest retailer.

"We recommend you complete this process as soon as possible. Last date for the same is 6th Feb 2018," Bharti Airtel further said on its website - airtel.in.

Specifying the documents required for the process, Airtel said: "All you need is your Aadhaar card/number and your Mobile. You will be required to complete biometric verification. You will also receive the verification code (OTP) on your Mobile that would be required to complete the process."
Idea Aadhaar-SIM linking

Another telecom company Idea Cellular recently notified its customers about the requirement. Idea Cellular gave four steps for its customers to link their Aadhaar with mobile number.


Here are the four steps specified by Idea Cellular on its mobile app:
Step 1 - Visit our nearest Idea centre and provide your mobile number and Aadhaar number.
Step 2 - The Idea store executive will provide a four-digit verification code on your mobile from the re-verification application.
Step 3 - The subscriber will then provide the verification code to the Idea store executive and provide his or her biometrics.
Step 4 - After 24 hours, you will receive a confirmation SMS, reply 'Y' to complete the EKYC process.