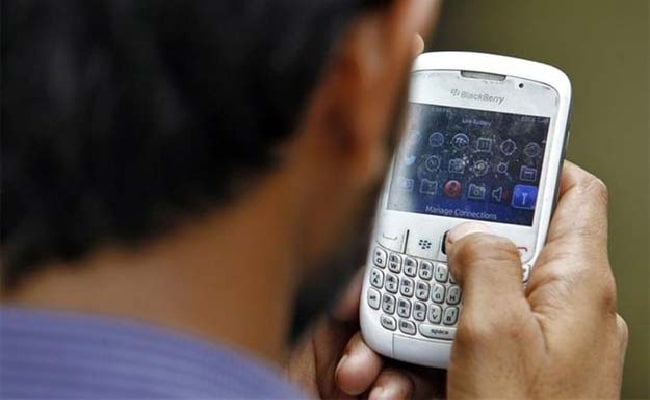 From December 1, telecom companies have been told to enable linking of Aadhaar cards with mobile SIM or phone numbers for users from the comfort of their homes. However, telecom firms have sought for more time to ease this process. Even as the last day for linking for Aadhaar card - the 12 digit unique identity number issued by the Unique Identification Authority of India (UIDAI) - with mobile SIMs is February 6, the Centre has told the Supreme Court that it is willing to extend Aadhaar linking deadlines.

Here are the five latest developments on Aadhaar linking:

1. The Supreme Court recently said that it would hear a batch of petitions challenging mandatory linking of Aadhaar for granting various services to citizen after its constitution bench concludes hearing the Delhi-Centre dispute.

2. The Centre, meanwhile, informed the bench headed by Chief Justice Dipak Misra that it was willing to extend up to March 31 next year the deadline fixed for mandatory linking of Aadhaar with various schemes.

3. Industry body COAI (Cellular Operators Association of India) has now asked the UIDAI for more time to operationalise new modes like OTP for Aadhaar-based re-verification of mobile subscribers' SIMs.

4. COAI is also pushing for SMS-based, one-time password to be included as part of the new mechanism, in which web-based and IVRS-based processes have been accorded the green signal.


5.
Insurance Regulatory and Development Authority of India
said Aadhaar and PAN/Form 60 are mandatory for obtaining financial services including insurance. Form 60/61 is submitted by those not owning a PAN card for making a transaction where quoting of PAN is mandatory.

As of now, here are the two deadlines for linking of Aadhaar with multiple utilities:

February 6, 2018
February 6, 2018 is the last day to link Aadhaar with mobile number or SIM.

The government has made it mandatory for mobile phone subscribers to link their Aadhaar number with mobile phone number and February 6, 2018 is the deadline for the same.

December 31, 2017
Before this date, Aadhaar has to be linked with a variety of utilities.

Aadhaar-PAN linking:
The last day for Aadhaar-PAN linking is December 31, 2017.


Linking of Aadhaar with PAN is mandatory. Over 13.28 crore PANs have been linked with Aadhaar till as of November 6, 2017, news agency Press Trust of India reported citing official sources.
The Supreme Court had, in June, upheld the validity of an Income Tax Act provision making Aadhaar mandatory for allotment of PAN cards and ITR filing, but had put a partial stay on its implementation till a Constitution bench addressed the issue of right to privacy.
The Central Board of Direct Taxes had in June this year said the apex court's order had only given a "partial relief" to those who did not have an Aadhaar or an Aadhaar enrolment ID, and the taxman, hence, "will not cancel" the PAN of such individuals.

Aadhaar-bank accounts/financial services linking:
Those already holding bank accounts are required to furnish the Aadhaar number by December 31, 2017, failing which the account will cease to be operational, according to a notification from the revenue department.

Aadhaar-PPF, NSC linking
For opening a post office account or investing in small savings schemes such as National Savings Certificates (NSC), Public Provident Fund (PPF) and Kisan Vikas Patra, Aadhaar is a must. While Aadhaar holders are required to mandatorily produce the Aadhaar, those not having an Aadhaar card or Aadhaar number as yet can quote the EID or enrolment identity number of their Aadhaar application, the government has said.

Existing depositors can update their Aadhaar number till December 31, 2017, according to a notification issued by the finance ministry.

Aadhaar-social security schemes linking
Aadhaar number has to be furnished for availing of all social security schemes. In order to avail pension, LPG cylinders or government scholarships, one must provide his or her Aadhaar card details. The deadline set for this is also December 31, 2017.