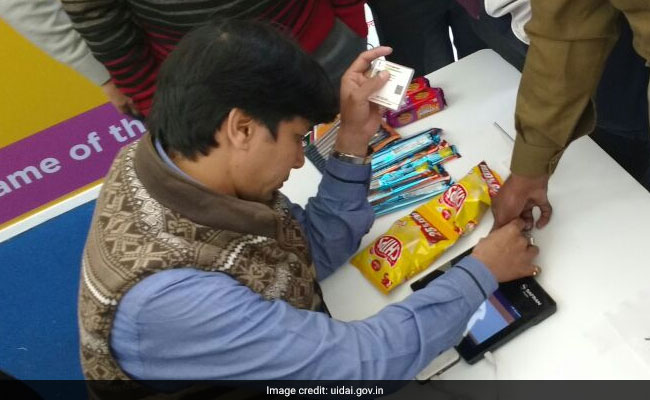 The Central Board of Direct Taxes on Friday extended the deadline for linking Permanent Account Number (PAN) with the 12-digit biometric Aadhaar to March 2018. However the deadlines for linking Aadhaar with bank account, mobile phone SIM and other government services remain unchanged. Most of these deadlines are set for the end of the year at December 31, while the deadline for linking SIM with Aadhaar is February 6, 2018. With less than a month to go here's what you need to know about the Aadhaar linking process:
1) Aadhaar-bank accounts/financial services linking:
Those already holding bank accounts are required to furnish the Aadhaar number by December 31, 2017, failing which the account will cease to be operational, according to a notification from the revenue department.
2) Aadhaar-PPF, NSC linking
For opening a post office account or investing in small savings schemes such as National Savings Certificates (NSC), Public Provident Fund (PPF) and Kisan Vikas Patra, Aadhaar is a must. While Aadhaar holders are required to mandatorily produce the Aadhaar, those not having an Aadhaar card or Aadhaar number as yet can quote the EID or enrolment identity number of their Aadhaar application, the government has said.
Existing depositors can update their Aadhaar number till December 31, 2017, according to a notification issued by the finance ministry.
3) Aadhaar- Insurance policy linking:
According to a government directive, Aadhaar and PAN have to be linked with insurance policies by December 31. India's biggest life insurer LIC has provided both online as well as offline facilities to its policyholders for linking Aadhaar and PAN to insurance policies.
4) Aadhaar-mutual fund linking
Whether you are a first time investor to mutual funds or seasoned trader, new regulations under the Prevention of Money Laundering Act (PMLA) have mandated that everyone must link their aadhaar number to their mutual funds profile. The amendment to eKYC (Know Your Customer) norms will be used to track the legality of funds used for investments.
5) Aadhaar linking with SIM
The government has said that it is mandatory for Aadhaar to be linked with mobile SIM. The deadline for this is February 6, next year.