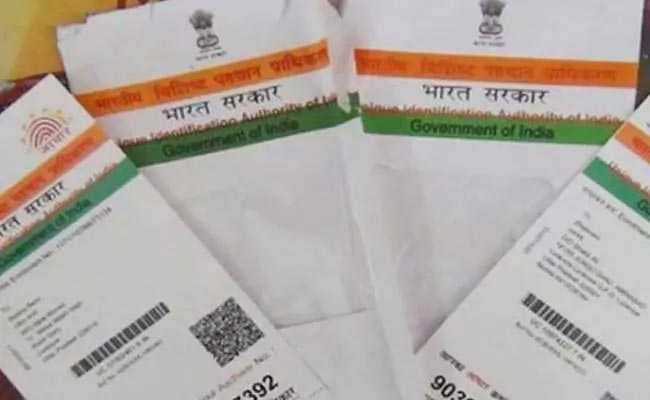 The Supreme Court on Tuesday extended the deadline of March 31 for linking of various services with Aadhaar till it delivers its judgment on its constitutional validity of the biometrical identification scheme, said a report by news agency Indo-Asian News Service. Aadhaar number is a 12-digit random number issued by the UIDAI or Unique Identification Authority of India to the residents of India after satisfying the verification process, mentioned UIDAI on its official website-uidai.gov.in. As of now, the Aadhaar linking deadline for mobile phones and bank accounts has been extended indefinitely.
Here are five developments on Aadhaar linking deadline:
The government had earlier set a deadline of December 31, 2017 for linking Aadhaar with several financial services and welfare schemes.

On December 15 last year, the top court had directed the extension of deadline till March 31 for the linking of Aadhaar with bank accounts and mobile phones.

Last week, the government had hinted that Aadhaar linking deadline of March 31 may be extended if required. Attorney General K.K. Venugopal had earlier told the Constitution Bench - hearing a bunch of petitions against the mandatory linking of Aadhaar - that the centre had extended the deadline in the past too and it can do so again.

Announcing the order, a five-judge constitution bench, headed by Chief Justice Dipak Misra, however said that this extension will not affect the linking of Aadhaar with the disbursal of benefits under social welfare schemes. The Supreme Court said that its interim order will remain in force till further verdict, the report further added. This development comes as a major relief for those who haven't linked their Aadhaar yet.

India launched Aadhaar, now the world's biggest biometric database, in 2009 to restructure welfare payments, said UIDAI.