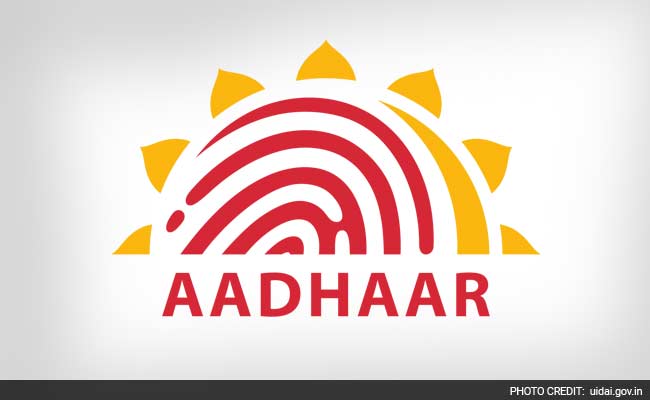 With quoting or seeding of Aadhaar - the 12-digit personal identification number also known as Unique Identity Number (UID) issued by the Unique Identification Authority of India (UIDAI) - being made mandatory for many essential tasks such as operating a bank account, it is paramount to verify the mobile number registered with your Aadhaar. The UIDAI - the issuer of the 12-digit Unique Identity Number as well as Aadhaar card - provides several services to Aadhaar holders online, through its portal uidai.gov.in. Many of these services can be used via an OTP or One-Time Password-based method. In this method, a verification code is sent to Aadhaar holder on his or her mobile number registered with Aadhaar.

(Also read: How to check Aadhaar authentication history online)

Here's all you need to do to verify your mobile number registered with Aadhaar.
How to verify mobile number registered with Aadhaar card in five steps

1. The user may go to the UIDAI website, find and click on the 'Verify Email/Mobile Number' link. This online tool can also be accessed directly via a link.

2. On the next page, fill in the Aadhaar number, mobile number and security code in the given fields as specified.

3. Click on the 'Get One Time Password' link to proceed.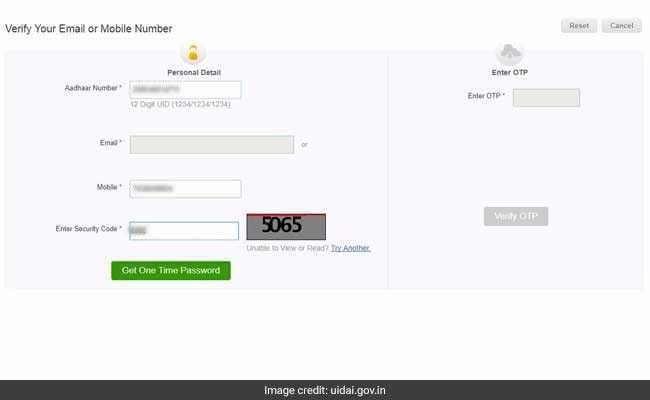 (The user is required to enter the OTP received on his or her mobile number in the given field)


4. You will receive your Aadhaar mobile verification code in an SMS. This password is sent to the number registered with Aadhaar. Enter the password received on your mobile in the OTP field.
5. Click on the 'Verify OTP' button to proceed.
For valid entries, the next page displays the message: "Congratulation! The Mobile Number matches with our records!"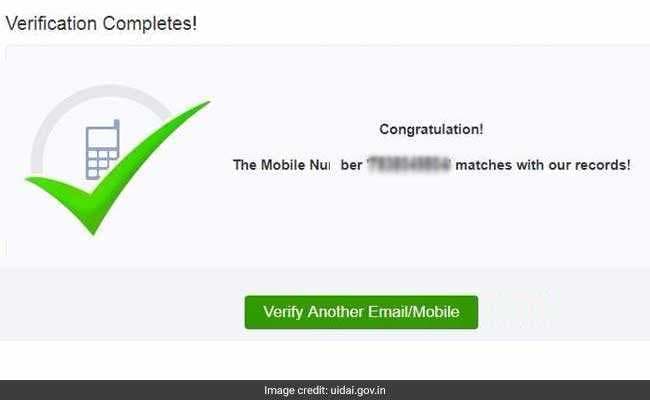 (At the end of the verification, the UIDAI portal displays the result of the same in the form of a message)
Mobile number not registered with Aadhaar?

"Registered Mobile Number is essential to avail Aadhaar Online services," according to the UIDAI.

In case your mobile number is not registered with your Aadhaar, visit the nearest Permanent Aadhaar Centre (PAC), it adds.