Need to update address given on your Aadhaar card? An online facility by the UIDAI or Unique Identification Authority of India - the issuer of the 12-digit Unique Identity Number (UID) as well as Aadhaar card - enables Aadhaar holders to request a change in the address fed into their Aadhaar from the comfort of their home. Besides, the UIDAI also lets Aadhaar card holders request a change by post. But how to update the mobile number registered with your Aadhaar card? For this, says the UIDAI, you need to visit an Aadhaar centre ('Aadhaar Kendra').

Mobile number update requires biometric authentication. It cannot be done by post or online. Pls visit https://t.co/oHSQ5QFP9Z and click on 'Enrolment & Update Centres in Banks & Post offices' Link. Charges for update: Rs. 25 + applicable GST (Approx Rs 30). 1/2

— Aadhaar (@UIDAI) February 20, 2018
How to change address on Aadhaar card online via uidai.gov.in
The UIDAI enables users to request a change in address on Aadhaar card in four steps. These are:
Login with Aadhaar

Address Update Request

Upload Documents

Select BPO Service Provider and submit request

Once you visit the UIDAI website, click on the 'Address Update Request (Online)' link to proceed. This tool can also be accessed directly via a link.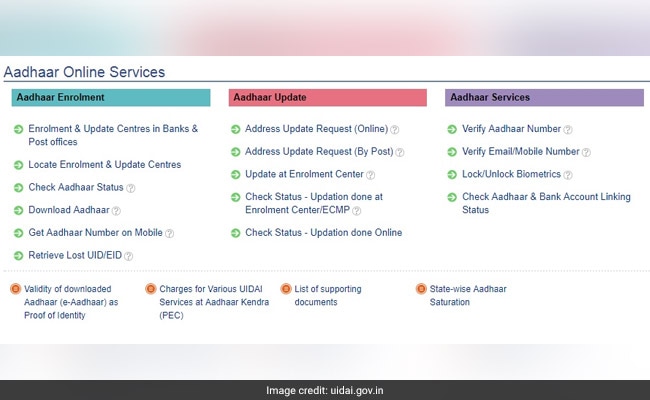 Enter your 12-digit Aadhaar number and click on 'Send OTP' to proceed. After this, the UIDAI portal will send an OTP or One-Time Password to your registered mobile number.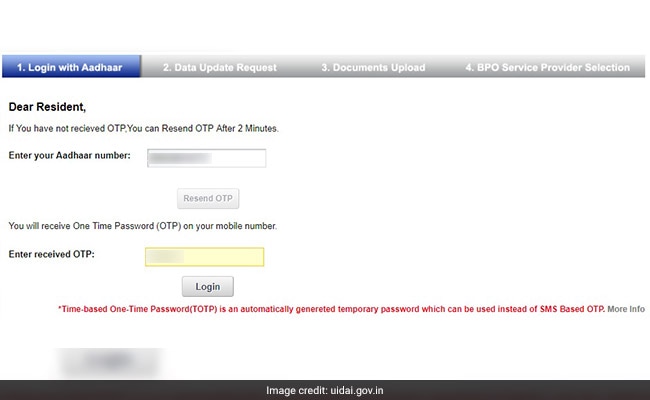 Enter this OTP in the specified field on the UIDAI portal and click on 'Login' to proceed.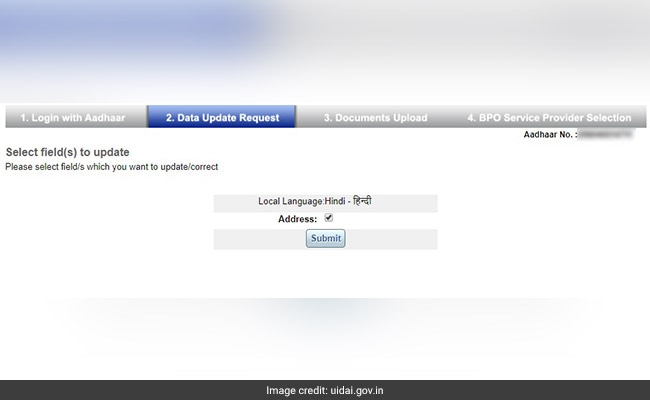 On the next page, select 'address' and proceed.

Fill in the new details carefully. Ensure that your information is transliterated correctly in the local language, adds the UIDAI.

Tally the details thoroughly and proceed.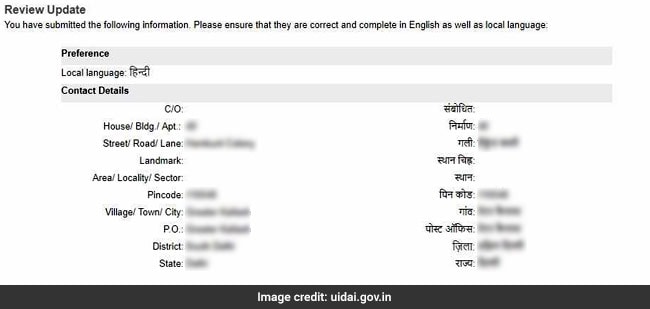 At the end of submission, a URN or Update Request Number is issued to track the status of application.

How to change address on Aadhaar card by post


An Aadhaar holder looking to correct or update the address on his or her Aadhaar card is required to print out a form in physical form, print it out, fill it and send it over to UIDAI, Hyderabad by post, according to the Aadhaar issuing authority's website - uidai.gov.in.
"This form is used for sending Update/Correction Requests through Post. Use capital letters only. Fill the complete form irrespective of the field/s for update/correction," according to the UIDAI.
To be able to use this service by UIDAI, a user must give his or her mobile number in the form, among other details, the UIDAI explains. "Providing mobile number is mandatory for Update/Change in any of the fields," says the UIDAI.
The Aadhaar holder must send his or her duly filled form for requesting a change in address by post to the following address:
UIDAI, Post Box No. 99, Banjara Hills, Hyderabad - 500034, India
How to change mobile number registered with Aadhaar card
Updation of the mobile number registered with Aadhaar card requires biometric authentication and cannot be done by post or online, according to the UIDAI. Therefore, those looking to update their mobile number registered with Aadhaar card need to visit the Aadhaar centre ('Aadhaar Kendra') nearest to them, the UIDAI adds.
Another tool provided by the UIDAI enables users to search from a range of Aadhaar centres - also known as 'Aadhaar Kendras' - set up in bank branches or post offices. Users can base their search on different criteria - such as state, district and pincode - to find information using this tool. (
Read
:
List of documents accepted at Aadhaar centres
)
Follow NDTV for latest election news and live coverage of assembly elections 2019 in Maharashtra and Haryana.
Subscribe to our YouTube channel, like us on Facebook or follow us on Twitter and Instagram for latest news and live news updates.