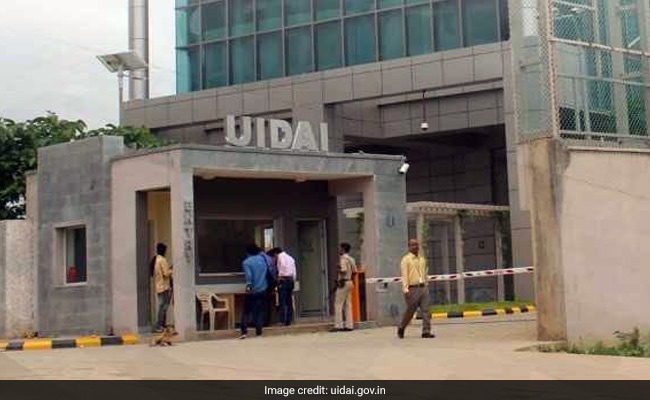 Aadhaar
, the 12-digit unique identity number (UID) issued by the Unique Identification Authority of India (UIDAI), is mandatory and can be issued to everyone including children. A child's school ID - the photo ID issued by a recognised educational institution - can also be used for his or her Aadhaar enrolment. This was said by the UIDAI on microblogging site Twitter. The child's school ID will serve as an identity proof for Aadhaar enrolment, said the UIDAI, also the issuer of Aadhaar card. The UIDAI has also introduced a blue-coloured '
Baal Aadhaar
' card for children below the age of five years.
You can use your child's school ID (Photo ID issued by Recognized Educational Institution) for his/ her Aadhaar enrolment. #AadhaarForMyChildpic.twitter.com/0GQfgQMgUh

— Aadhaar (@UIDAI) February 26, 2018
How to get an Aadhaar card for a child, according to the UIDAI website - uidai.gov.in:
1. Visit the enrolment centre with child's birth certificate and the school's identity card and fill the enrolment form.
2. One of the parents must also provide their Aadhaar card number for the authentication purpose. It is necessary to provide the Aadhaar card of one of the parents when enrolling for child's Aadhaar card, according to the UIDAI.
3. Provide a mobile number that you wish to register with the Aadhaar card.
Also read:
How To Change Email ID, Mobile Number In Aadhaar Profile On DigiLocker
4. Biometrics are not recorded for
children before five years of age
. Once the child crosses the age of five years, his or her biometrics details - through iris and fingerprint scans - need to be updated. If the child's age is more than five years, biometrics will also be recorded. The child's fingerprint and iris scans as well as photograph will be taken at the Aadhaar enrolment centre (also known as 'Aadhaar Kendra'). These details will be updated again when the child turns 15. (
Also read
:
Child's Aadhaar needs 2 mandatory biometrics updates
)
5. After confirmation, collect the acknowledgement slip. Once the verification process is completed, an SMS will be sent to the registered mobile number. Within 60 days of receiving this message, the Aadhaar card number will be issued.