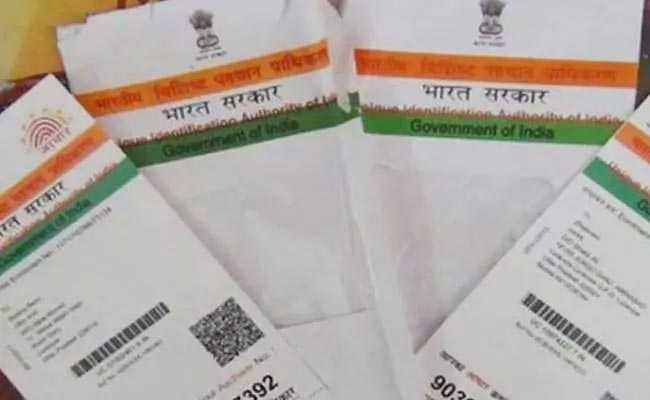 Aadhaar holders looking to access online facilities such as Aadhaar download and Aadhaar address update can do so through a TOTP or Time-based One-Time Passcode method. This was said by the UIDAI or Unique Identification Authority of India - the issuer of Aadhaar card number and the provider of mobile app mAadhaar - on microblogging site Twitter. Individuals facing issues with OTP-based authentication can now access online facilities 'Download Aadhaar' and 'Update Aadhaar' through a TOTP generated using mobile app mAadhaar, according to the UIDAI. The Aadhaar card-issuing authority currently provides a host of online facilities to Aadhaar holders or Aadhaar applicants through its portal, uidai.gov.in. The users must have the mobile number registered with the Aadhaar database for accessing these services, according to the UIDAI website.

What is OTP? What is TOTP?

OTP or One-Time Password is a personal identification number generally sent to the registered mobile phone number of an Aadhaar holder for authentication. This password is for one-time use only. Users can use OTP-based authentication for accessing various facilities provided by the UIDAI online on its portal uidai.gov.in. OTP is usually a six digit number valid for 30 minutes.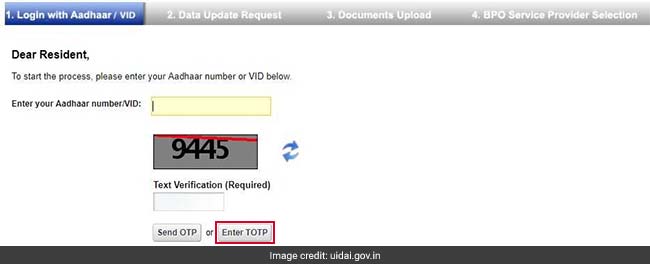 TOTP is also a one-time password, but it is generated by an algorithm on the mobile app mAadhaar. This password is valid only for 30 seconds. It is because of this time-variable characteristic that it is called TOTP, according to the UIDAI. TOTP is an 8-digit long numeric string uniquely generated every 30 seconds for each resident separately.

How to generate TOTP using mobile app mAadhaar

Mobile app mAadhaar is currently offered on Google Play Store for Android-powered smartphones. Once on the app, here's how you can generate a TOTP, which can be used to access Aadhaar download and Aadhaar update services online.

1. Make sure that you are running the app on the same mobile number that is registered with Aadhaar. The app works on an automatic verification-base method via SMS, wherein the app automatically reads the SMS sent on the mobile phone by the UIDAI to verify the user's identity.

2. After this step, the mobile app will be active.


3. The user is prompted to create a password.
4. Proceed to register your Aadhaar card. The user can find the 'TOTP' option at the bottom of the page that displays the Aadhaar card in digital form.
5. Tapping on this option leads to creation of an 8-digit password.
6. This is the TOTP, the password that will be valid for just 30 seconds.
Where to use TOTP?
Currently, a TOTP or Time-based OTP can be used for downloading a digital copy of Aadhaar card or requesting an update/correction in the address fed into Aadhaar, according to the UIDAI.
For example, those looking to update the address given on their Aadhaar can do so online either through an OTP-based method or through a TOTP-based method.