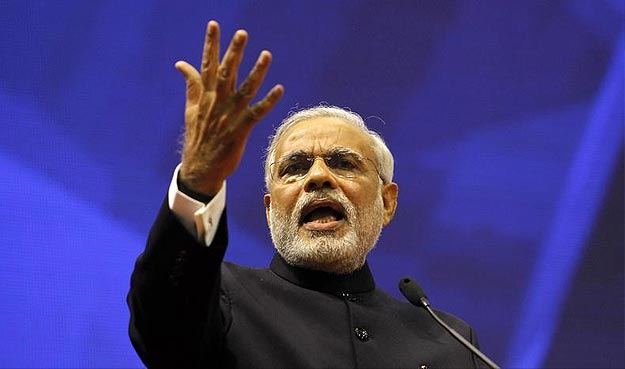 New Delhi:
With exit polls predicting a Narendra Modi-led government, experts are anticipating a spurt in the job market on the expectation that the BJP leader would revive the economy, particularly the manufacturing sector.

HR consultancy firm Unison International estimated the job market to grow by at least 30 per cent under Mr Modi's rule. According to the firm, as many as 15-20 million jobs may be created and which could further get a boost if the BJP comes at the Centre on its own.

Echoing similar sentiments, CareerBuilder India projected that at India's current GDP (gross domestic product) growth rate, there are about 2 million jobs on hold which will be rolled out in case Mr Modi is able to form a stable government at the Centre

"Apart from these 2 million jobs, over the next 12 to 24 months, GDP growth is expected to get in the range of 5.5 to 6 per cent which should further boost job creation in excess of 20 per cent," CareerBuilder India managing director Premlesh Machama said.

Meanwhile, experts also feel hiring in the manufacturing would surge as Mr Modi is believed to give more focus to this sector. Besides, the job market in IT, infrastructure, banking, tourism and healthcare are also likely to get a push.

"Manufacturing sector will revive as Modi believe in giving impetus to the manufacturing sector. Things like single point clearance, good infrastructure and easy availability of land are expected on his agenda," Unison International managing director Udit Mittal said.

"Over the last 10 years, India has majorly goofed up on manufacturing sector despite abundant demographic dividend available," Mr Machama said.

"Modi in his speeches and manifesto has clearly laid focus on reviving manufacturing sector which automatically will ensure there would be huge number of jobs created."

Noting that employment for over 12 million youth need to be created every year, Randstad India chief executive Moorthy Uppaluri said it was "imperative for a government to focus on sectors like manufacturing and infrastructure that are important for the growth of other sectors and creation of jobs".


The HR firm's findings show that the manufacturing and infrastructure sectors would create 30-40 million jobs over the next decade.
According to MeraJob India founder and CEO Pallav Sinha the manufacturing sector has the potential to have a high impact on job creation and "signaling intent and policy stability would be a huge sentiment booster and will attract investors and entrepreneurs to the sector".
However, the HR analysts also feel that a government led by Mr Modi should refrain from rolling back FDI in multi-brand retail as it could severely impact employment opportunities in the sector.
"In case as stated, Modi withdraws FDI in multi brand retail, it is going to severely impact the investment sentiment for retail sector in the country which may impact not only multi brand retail, but e-commerce and single brand retail investments thus immensely impacting employment opportunities," Mr Machama said.
Besides, Mr Sinha said that "since stability is a big driver in creating business confidence, any reversal in FDI in multi brand retail will have some negative impact on investments in the sector and hiring".
"However, this can be more than made up via structured implementation of other policies and opening investment avenues in other areas."
Based on an analysis of Mr Modi's Gujarat-model, law firm Vipra Legal's managing partner, Himanshu Shekhar, said that the "overall framework (under Modi's rule) will shift from just managing the employees to creation and development and give rise to strategic and result oriented HR Policies".