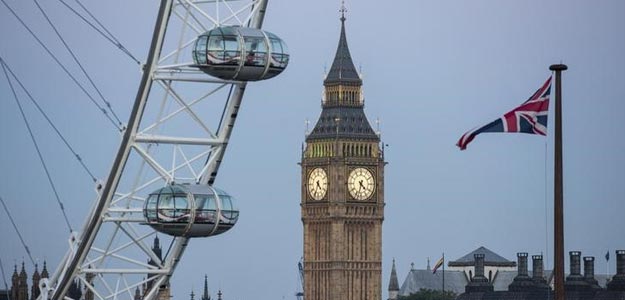 London:
Insurance market Lloyd's of London, an integral part of the British business scene since the 17th century, has chosen Brussels as the site for its European Union subsidiary because of its strong regulatory framework, it said on Thursday.
Lloyd's has been one of the most vocal financial services firms about the need for an EU subsidiary if Britain has no access to the single market after leaving the bloc and is one of the first to announce such a move.
The decision comes only a day after British Prime Minister Theresa May triggered Article 50 of the EU's Lisbon Treaty, the start of a two-year countdown to Brexit.
Lloyd's, which started life in Edward Lloyd's coffee house in 1688, is a market housing over 80 syndicates in a striking modern building in the City of London.
Its syndicates focus on specialist insurance and reinsurance in anything from offshore oil rigs to athletes' legs.
"We are a market, we are unique, we are not like an insurance company - we needed to find a regulator with the resources and the bandwidth to regulate the Lloyd's market," Chairman John Nelson told Reuters.
Nelson said the Brussels subsidiary would employ dozens of staff - in areas such as compliance and information technology - unlike banks which have said they may move hundreds of staff to the EU. The regulated company will also have its own board.
IRISH CRY FOUL
An initial shortlist of locations had been whittled down to two -- Brussels and Luxembourg -- with the insurance market's council making the final decision on Wednesday.
U.S. insurer AIG said this month it was setting up an EU hub in Luxembourg, and Lloyd's insurer Hiscox is choosing between Luxembourg and Malta.
Brussels was attractive because of its talented workforce and place at the heart of the EU, Nelson said. Lloyd's gets around 11 percent of its business from Europe excluding Britain.
"The next question is how many of the other UK-domiciled insurers and reinsurers will follow," said Sarj Panesar, global head of business development for insurance at Societe Generale Securities Services.
"We can expect some to join Lloyd's in Brussels."
The subsidiary will be able to reinsure its business back to London, on similar lines to other Lloyd's hubs such as China, Nelson said, a model which insurance sources said made Brussels' pitch attractive.
Dublin, initially seen as a favourite for Lloyd's and other insurers' EU subsidiaries, has complained to the European Commission that it is being undercut by rival centres.
Trade body Insurance Ireland this week called on its government for a review to help Ireland "convert expressions of interest into investment decisions".
Royal London said on Thursday it was converting its Irish business into a regulated subsidiary.
Lloyd's EU subsidiary aims to be ready to write insurance business in time for the Jan 1, 2019 renewal season, it said in a statement.
Also on Thursday, Lloyd's of London reported pre-tax profit of 2.1 billion pounds for 2016, steady from 2015.
But underwriting profit dropped sharply to 500 million pounds from 2 billion, due to strong competition and large losses from natural catastrophes.
© Thomson Reuters 2017
(Except for the headline, this story has not been edited by NDTV staff and is published from a syndicated feed.)