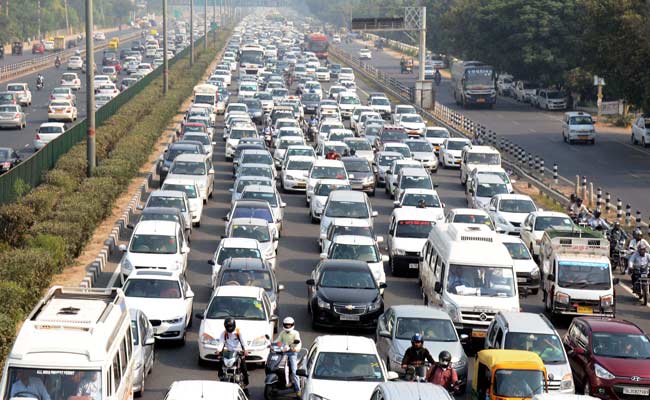 India has the potential to boost consumption of everything from copper to iron ore as its economy expands over the next two decades and more people flock to its cities, according to projections from the Australian government that try to fathom whether the country will emulate China.
"Like China since the start of this century, India is in the midst of a huge wave of urbanization, the scale of which has few parallels in history," the Department of Industry, Innovation and Science said in a quarterly report on Friday. India's urban population may swell from about 439 million in 2016 to 642 million by 2035, or by 10 million people a year, it said.
The expansion of India's economy is drawing rising interest from resource-rich exporters including Australia, the world's largest shipper of iron ore, as well as mining companies such as BHP Billiton Ltd. keen for new opportunities as the pace of China's growth cools. According to the Australian study, while India's development is likely to be less resources-intense than China's, there's still significant scope for increases in commodities consumption.
"As a highly populous and rapidly developing middle-income country, India's consumption of metals is likely to increase considerably," the department said. Still, its relatively low investment in manufacturing and construction compared with China is likely to see its path lie between the lower-intensity seen in Latin America and the high-intensity path of the mainland, it said.
Which Way?
To gauge possible outcomes over the period to 2035, the department listed demand projections for seven commodities under two scenarios, a low-intensity path based on the growth seen in Brazil, Argentina and Mexico, and a high-intensity track based on China's experience. The figures are reproduced below.
Low-Intensity Scenario High-Intensity Scenario 2015 2035 2035 Copper 491 2,844 13,536 Aluminum 1,476 3,307 33,334 Nickel 37 27 1,044 Zinc 612 1,495 8,648 Steel 89,353 222,512 1,031,181 Iron ore 147,804 378,270 1,753,008 Metallurgical coal 100,600 133,507 618,709
(NOTE: Figures are in thousands of tons)
Prime Minister Narendra Modi has been seeking to jack up growth with a reform program that's prioritized infrastructure, as well as overhauling the nation's tax system. Still, gross domestic product in the $2 trillion economy will expand 6.8 percent in the year through March, the slowest pace in four years, according to the median estimate in a Bloomberg survey late last month.
"Is India the next China?" Oxford Economics Lead Asia Economist Priyanka Kishore said on Bloomberg TV on Friday. "Unless we see the kind of reforms that were expected from the Modi government in terms of land and labor -- factors of production which are essential for private investment to pick up to levels that have been witnessed in China historically -- and manufacturing to become a very significant part of India's growth outlook, it's unlikely."
By some metrics, the South Asian nation will eclipse Asia's top economy, according to the report. India's population is now on a par with China's, at about 1.32 billion, it said. However unlike China, India continues to grow, and it's projected to hit 1.6 billion people by 2035, it added.
(This story has not been edited by NDTV staff and is auto-generated from a syndicated feed.)