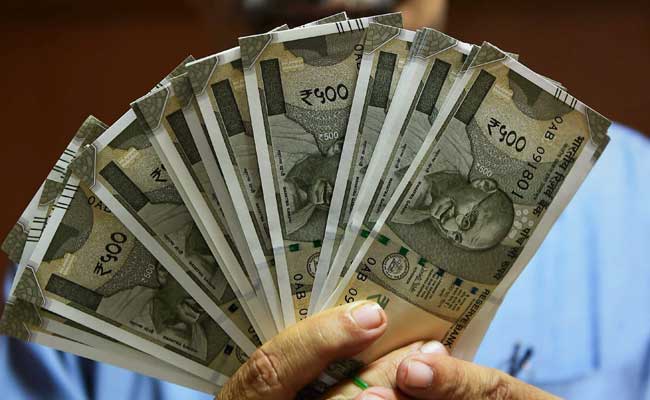 Finance Minister Arun Jaitley last month formally launched the government's
8 per cent pension scheme
for senior citizens called Pradhan Mantri Vaya Vandana Yojana
(PMVVY
). This pension scheme is operated by LIC.
Senior Citizen Savings Scheme
(SCSS) is also a popular investment scheme for senior citizens. Should one invest in the newly launched 8 per cent pension scheme or Senior Citizen Savings Scheme or both? Under PMVVY, senior citizens (60 years and above) will get a guaranteed interest of over 8 per cent for 10 years. Investors can chose from four pension payment options: monthly, quarterly, half-yearly and yearly. (
Also read
:
NPS, PMVVY, PPF or Senior Citizen Savings Scheme (SCSS): Which one to invest in?
)
Manoj Nagpal, CEO of Outlook Asia, said senior citizens should take advantage of PMVVY as well as Senior Citizen Savings Scheme. "If one has to choose one over the other, then the PMVVY is better as one has a longer timeframe of 10 years while the SCSS is better for higher liquidity it provides," he said.
The PMVVY pension scheme allows premature exit during the policy term under exceptional circumstances. The scheme allows for premature exit for the treatment of any critical/ terminal illness of self or spouse. On such premature exit, 98 per cent of the purchase price (original amount invested) shall be refunded.
The surrender value payable in such cases will be 98 per cent of the original amount invested. Furthermore, loan up to 75 per cent of purchase price shall be allowed after three policy years (to meet the liquidity needs). Loan interest shall be recovered from the pension instalments.
On the other hand, Senior Citizen Savings Scheme or SCSS has a tenure of five years though it can be extended by another three years. Currently, Senior Citizen Savings Scheme offers an interest rate of 8.3 per cent but the interest rate is reset every quarter.
Senior Citizen Saving Scheme allows premature closure of account at charges ranging from 1 per cent to 1.5 per cent of the deposit amount.
The total investment limit per family under the PMVVY scheme is Rs 7.5 lakh, It is Rs 15 lakh per person in case of Senior Citizen Savings Scheme.
"Withdrawal before 10 years is subject to conditions and with 2 per cent penalty in PMVVY whereas in SCSS withdrawal is without any conditions and with only 1 per cent penalty. Thus SCSS has higher liquidity," Mr Nagpal said.
"Effectively both the schemes cater to the senior citizens with minor variations. We suggest that the SCSS is more suitable for a person above the age of 70 as the need of liquidity then may be higher whereas the PMVVY maybe more suitable for a person in the early retirement stage," he added.
If a senior citizen has a higher surplus, he or she can use both the schemes by investing a total of Rs 30 lakh (Rs 15 lakh in the name of each spouse) in SCSS and Rs 7.5 lakh in PMVVY, thus totally investing Rs 37.5 lakh, and in essence getting around Rs 25,000-27,000 per month as pension, Mr Nagpal further said.
Though the pension amount is taxable in both the schemes, Mr Nagpal said, effective tax planning and higher tax slabs can greatly reduce the impact of tax.