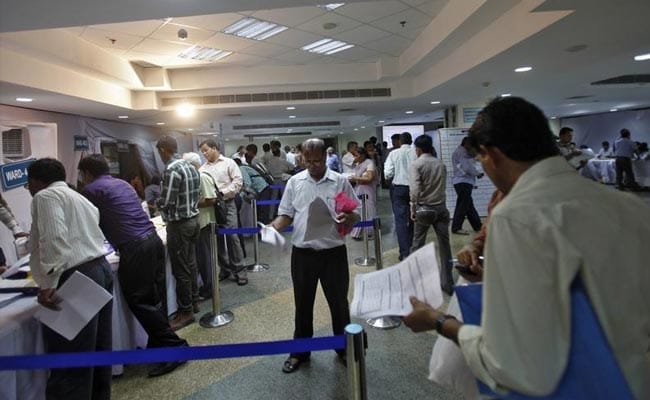 Highlights
Lavasa committee had submitted its report on allowances on April 27
Out of 196 allowances, the commission recommended that 52 be abolished
Cabinet had earlier approved in recommendations in change of pensions
Union leaders of central government officials are likely to meet government officials on Tuesday and will seek an update on 7th pay commission allowances, said a union leader who would be part of the delegation. The committee, which examined the 7th pay commission's recommendations on allowances, submitted its report to the finance minister on April 27. The committee was headed by Finance Secretary Ashok Lavasa and had Secretaries of Home Affairs, Defence, Health & Family Welfare, Personnel & Training, and Post, and Chairman, Railway Board, as Members, and Joint Secretary (Implementation Cell) as Member Secretary.

The Lavasa committee has suggested some modifications in some allowances that are applicable universally to all employees as well as certain other allowances which apply to specific employee categories, the finance ministry said in a statement. The finance ministry said that an Empowered Committee of Secretaries (E-CoS) will screen the allowance committee report on 7th pay commission recommendations. The empowered committee will then firm up the proposal for approval of the Cabinet

The 7th pay commission had recommended that house rent allowance or HRA be paid at the rate of 24 per cent, 16 per cent and 8 per cent of the new basic pay, depending on the type of city. The 7th pay commission had also recommended that the rate of HRA be revised to 27 per cent, 18 per cent and 9 per cent when DA crosses 50 per cent, and further revised to 30 per cent, 20 per cent and 10 per cent when DA crosses 100 per cent. With regard to allowances, employee unions have demanded HRA at the rate of 30 per cent, 20 per cent and 10 per cent.


The 7th pay commission had recommended that of a total of 196 allowances, 52 be abolished altogether and 36 be abolished as separate identities by subsuming them in another allowance.
The Cabinet had earlier approved modification in recommendations of the 7th pay commission relating to the method of revision of pension of pre-2016 pensioners and family pensioners based on recommendations of a high-level panel. The decision will benefit over 55 lakh pre-2016 civil and defence pensioners and family pensioners.