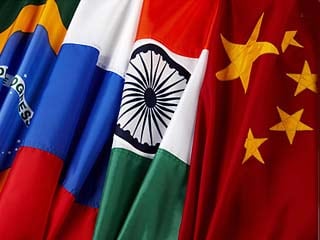 New Delhi:
A new tax proposal by the government, called the general anti-avoidance rule, has spooked market sentiments and is likely to hurt foreign investments in equities. FIIs have net purchased about Rs 47,000 crore in Indian equities this year but buying has slowed this month.

Finance Minister Pranab Mukherjee had told Parliament that GAAR was aimed at tax evaders, but did not specify how it would be used in relation to participatory notes.

In an interview with NDTV Profit, Adrian Mowat of JP Morgan Securities said that investors are very uncomfortable about GAAR in current form.

"No other country taxes wholesale investors like pension funds, mutual funds and insurance companies. It is only in India where FIIs are required to jump through these routes like Mauritius etc. Every other county understands it is in their interest to have long-term equity capital," Mowat added.

Here are five things about the General Anti-Avoidance Rule or GAAR.


1) What is GAAR: The General Anti-Avoidance Rule was introduced by Finance Minister Pranab Mukherjee in his Budget presented on March 16 for the year starting on 1 April with the objective to "counter aggressive tax avoidance schemes."

2) What are its implications: It empowers officials to deny the tax benefits on transactions or arrangements which do not have any commercial substance or consideration other than achieving tax benefit. It contains a provision allowing the government to retroactively tax overseas deals involving local assets (like Vodafone). It could also be used by the government to target participatory notes (P-Notes).
3) Will P-Notes be targetted: Investments into Indian stock markets through participatory notes might slow after the introduction of GAAR. According to data from market regulator SEBI, P-notes issuance reached Rs 1.83 trillion at the end of February, about 16.4% of total assets under the foreign investor inflow scheme. P-Notes are instruments used by investors or hedge funds that are not registered with the SEBI to invest in Indian securities and they offer the buyer anonymity. The tax would be imposed on the registered financial firm buying the security on behalf of the client, meaning the brokerage would then pass on the taxes to the end investor.


Brokerage firm Macquarie has said that stocks bought through participatory notes could be subject to short-term capital gains tax of 42% and long-term capital gains tax of 21% as a result of the new taxation proposals. CLSA, another brokerage firm, has stopped selling P-notes.
"To avoid tax altogether under GAAR, an investor may now have to prove the P-note was not set up specifically to avoid paying taxes or to prove that the deal has "commercial substance," Edelweiss said.
4)
What happens to the Mauritius route
: GAAR could give powers to the tax department to deny double taxation treaty benefits to foreign funds based out of tax-havens like Mauritius. India has a Double Taxation Avoidance Agreement with Mauritius. Overseas portfolio investors, routing their investments via countries like Mauritius, currently do not pay any tax on short-term capital gains.
"If the bill is passed as it is, then from 1st April 2012, FIIs domiciled in such treaty locations may have to prove that they have created this structure for genuine business purposes and not just for avoidance of tax," Domestic brokerage IIFL said in a note.
5)
What do investors say
: This is what Adrian Mowat of JP Morgan Securities told NDTV Profit. The proposed law gives the legal right to the government to go after anyone and it added ambiguity over the taxation. Indian equities will see selling by foreign investors & less money will be coming into India consequently. Investors are very uncomfortable about GAAR in current form. FIIs run global portfolios & some invest just 1% in India. After this they might say its not worth the hassle. The move is bad for Indian economy, bad for Indian corporate, bad for Indian capital markets.
(With inputs from Reuters)